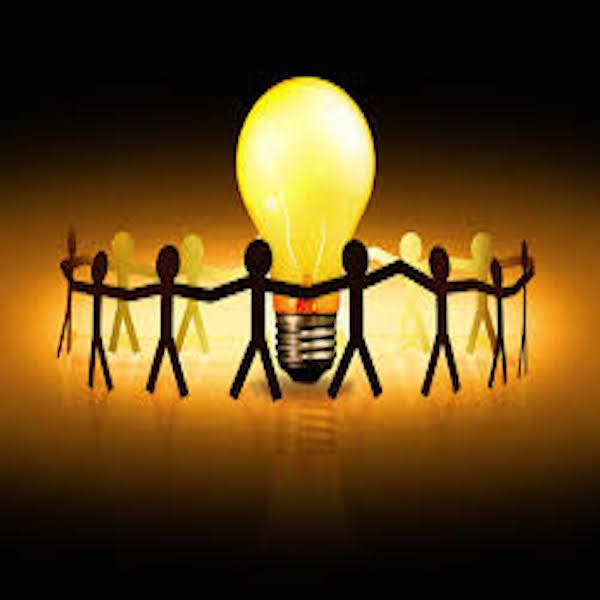 Ideas from Arkus Employees in Need of Votes
A review of some great and unforgotten ideas on the IdeaExchange.
The IdeaExchange has proven to be a great way to have ideas from the community tracked, reviewed, and delivered. Here at Arkus, we continuously post and like ideas and are always looking for ways to improve Salesforce's user experience, because even the smallest changes can have a big impact. Over the years, we have posted a few ideas that are still under the point threshold but are definitely worth highlighting. These ideas need much love from the community and we hope you agree.
Search Entire Account Name with Merge Tool
(by Jason Atwood)
- 110 Points
As this search idea describes, when running a search for Accounts within the Account merge feature it will only search the beginning of the Account name and not the entire name. So if you want to find and merge Accounts whose names are typed in differently (ABC Carpets vs. Carpets, ABC), you will only be able to get one of these in the search (the former if you type in ABC and the latter if you type in Carpets).
This issue has actually come up several times. Users often have to update the names of the account so that they can be found in searches and this makes the process cumbersome. Also, this feature cannot really be used to see if there are duplicates. Maybe you know of 2 duplicates in the org but there are actually 3 duplicates. However, you may not see this unless the names are a pretty close match; this is a much needed enhancement.
Create a Permission Set from a Profile
(by Justin Edelstein)
- 110 Points
This idea on permission sets would be a huge time saver. Essentially, there would be a button on the Profile that allows a permission set to be created with all of the permissions that are within that profile. So if you need to create a new profile with additional functionality, you can easily assign that permission set from the existing profile and then add the additional permissions as needed.
Creating permissions and permission sets can take quite a bit of time especially if you are creating a lot of profiles with several different layers of permissions. This idea will cut down the step of re-creating permissions that already exist on another profile. Wouldn't that be so nice?
Have the Options to Not Send Update to All Invitees (by Ashley Leifer) - 80 Points
This additional options idea truly resonates with me as I come across this all too often when scheduling meetings/events in Salesforce. There are only two email options when editing an event, "Send Update to All Invitees" or " Send updates to only added or deleted invitees." This idea describes how great it would be to have more flexibility with adding options like having an option to "Not Send to All Invitees" or having this field default to selected value/option (ie. Not Send Invitees When Creating/Editing Event). It would also be great to see these email options when creating a new event.  
It's important to be able to have more control on when emails are sent to invitees so emails are not accidentally sent to invitees. Organizations have often wanted to add archive events with all invitees and have hesitated because they are concerned that emails may be mistakenly sent. So this would be an incredibly useful enhancement.
Seeing the Names of the Multiple Contacts on the Activity Page (by me) - 110 Points
Salesforce recently allowed multiple contacts to be tied to an activity, which was very exciting. However, as this idea on seeing multiple contacts describes, you are unable to see the list of those contacts once the activity page is saved. You only see the one contact name (a look up) and +1, +2, +3, etc. for the other contacts. This shows up the same way in reports. It would be helpful to see the actual contact names on the activity page.
If you are running activity reports or viewing an activity and want to see all of the attendees, this becomes difficult. The only way you could see the attendees at a glance is to click on edit on the activity page. It would be great to eliminate this step as well as take full advantage of the ability to tie multiple contacts by being able to see them easily.
Sortable Headers for Time-Based Workflow Queue
(by Roger Mitchell)
- 200 Points
This is a great idea that proposes creating sortable headers for time-based workflow queue to more easily see actions that have already been filtered based on the criteria used when monitoring the workflow queue.
If you use a lot of time based workflows, this can really save time and frustration when trying see to workflows within the queue. There would be more flexibility for sorting the list and seeing the specific workflow(s) of interest.
Do any of these ideas resonate with you? If so, please vote for them on the IdeaExchange. Ideas need to have at least 2500 points to be reviewed by the Product Team. It would be great to see these ideas delivered and we believe that these enhancements will increase efficiency, cut down steps, and save time for users.
If you have any additional thoughts or feedback on this ideas, please feel free to comment below, in the Success Community, on our Facebook page, or directly at me on Twitter @sylviacabral44.