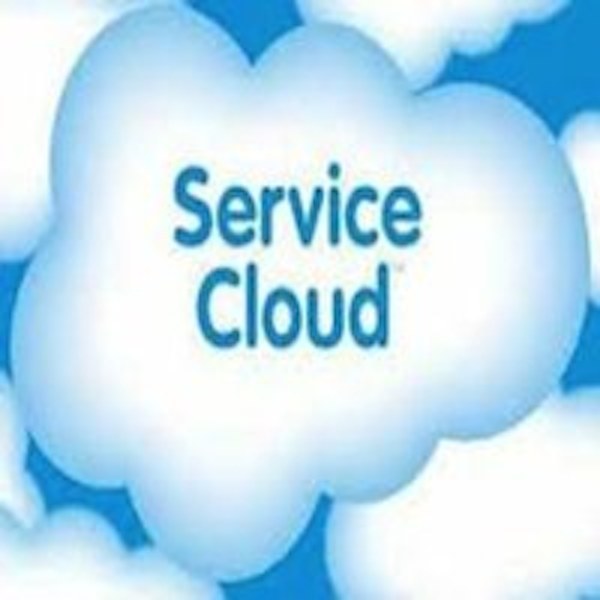 Salesforce Service Enhancements in Winter 16
It's all about design and accessibility with the Service Cloud features in this Winter 16 release.
Providing a better design, look and feel to increase the user-friendliness and immediate accessibility of the features is what really stood out with this Winter 16 release. With the Lightning experience, we are seeing that being able to easily see and access key information is essential to increasing efficiency and making agents' jobs a whole lot easier at the same time. These Service Cloud feature enhancements are right in line with this and this blog will highlight a few of them.
Service Console
Lightning Service Console is now available in this release and it aligns with the new Lighting experience, which is all about a better look and feel as well as making information more visible and thus accessible (see below). With this new console, available in Salesforce Classic only, you will see columns and button that show details without having to scroll. The custom sidebars are enhanced to show off the console components better. You'll notice that everything is a lot easier to read and search as there is more spacing between sections. The header is much cleaner giving way to better searching and navigating to apps and settings. This feature provides such a user friendly interface that agents can easily navigate the console, quickly search for needed information, and manage multiple cases with ease.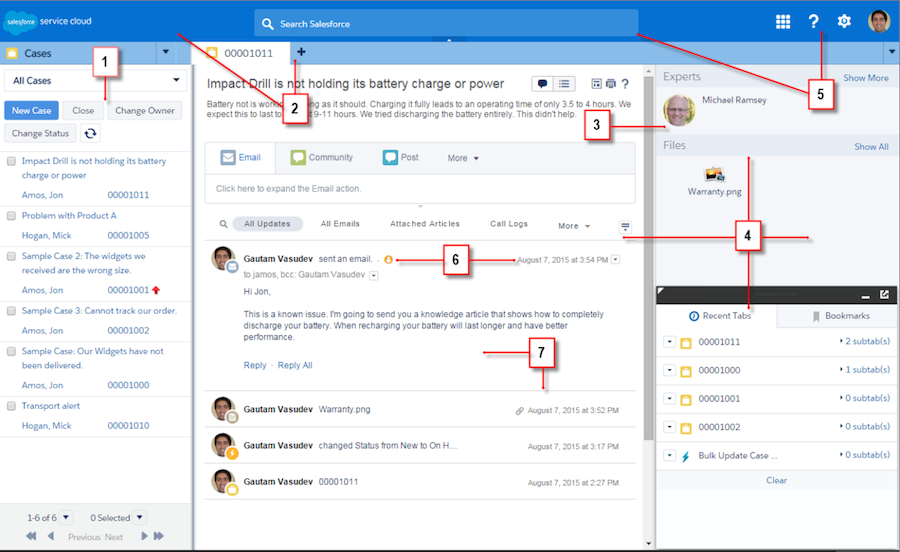 Live Agent
These Live Agent features enhanced provide huge real time benefits for both the agents and the customers. It is always important to try to resolve the issue during that first interaction and all of these enhancements below are helping to really make that possible.
Block Sensitive Data in Chats

Let Agent Raise a Flag For Help

Time Customers Out After a Period of Inactivity
Live agents will be able to securely collect client's sensitive data (i.e. social security, credit card) via chat by using data rules to block patterns, remove text or replace portions of it with preferred characters; his can all happen in real time. It would put a customer's mind at ease to know their information is protected and the service could be completed without additional follow-up to provide this. Also, live agents can now raise a flag if they need support from their supervisor. Once the supervisor sees this flag, they know that immediate assistance is needed and can provide that support via the Agent status panel. This helps to resolve the issue even faster. Timing out customers will be a huge time saver for agents who have idle customers for indefinite amounts of time. Not only will they be able to use this feature to time the customer out after a timeframe the agent selects, the customer is also given a warning so there is no concern about leaving a chat prematurely.
Push Work to Qualified, Available Support Agents with Omni-Channel (Generally Available)
This amazing feature, which was only in beta in the last release, is now generally available. Just as quick refresher, Omni-Channel is a customer service solution that not only pushes work to agents but routes them to qualified agents within the console. With this feature, you can prioritize which items get completed first and determine which agents can work on a specific item. The best part of this is that it all happens in real time. This was definitely a feature worth mentioning again.
Additional Features Worth Highlighting
Cases - Support agents can now support customer questions using the Lightning Experience. Similar to the service console, the layout is designed to allow support agents to show the most needed information upfront. Agents can easily see the most recent updates and quickly share suggestions.
SOS Video Chat and Screen-Sharing Now on Android - This exciting feature allows agents to see the customers they are speaking with at the time of the service. This mobile support service, possible with iOS and now Android, is called SOS and with a simple button, it allows one-way video or two-way video chat. And what's even more exciting is that SOS is also integrated with Omni-Channel and can be routed to the most equipped agents.
This blog was only able to touch on a few of the feature enhancements. Check out the Winter 16 release notes to learn even more about these and other great features. User-friendliness and "real time" accessibility are two critical components that cannot be underestimated. These are key to increasing efficiency and providing better customer service and it's exciting to see so much emphasis placed on this in this release.
If there are additional features in this release that are standing out to you, please feel free to comment below, in the Success Community, on our Facebook page, or directly at me on Twitter @sylviacabral44.