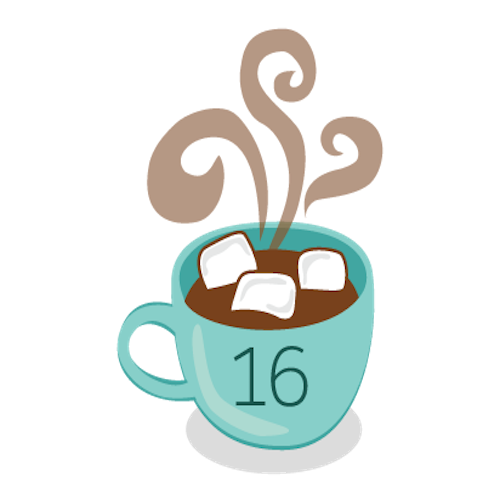 Salesforce Winter 16 Release Notes Rapid Reaction
Here as always are some of my favorite features and functions from a jam packed post Dreamforce release.
Lightning strikes with Salesforce Winter 16. Most of the release notes, or at least the first half of the release notes, are all about the new Lightning Experience which is billed as the New, Modern, Intelligent User Experience for Salesforce. As Salesforce spent about half the release notes focusing on Lightning I too will spend about half of this post talking about Lightning but then get to some other core enhancements that will certainly delight users and admins alike.
Lightning Experience
It goes without saying that I have to mention the Lightning Experience as a feature coming in Winter. Some things to know and consider right off the bat. This is a brand new user experience for long time Salesforce users. It's based on a more modern interface and in this first iteration is really geared towards Sales. It is very much a component based experience for both users and administrators. All the "widgets" on the page are now components that can be dragged and dropped all over the place. They are all optimized for mobile use as well, as they should be considering the Lightning Experience was really born out of the Salesforce1 mobile application.
Highlights include a brand new homepage with customizable sales goal chart, a really slick looking Opportunity Board where users can drag and drop their Opportunities between sales stages, and a really slick desktop implementation of the Sales Path which we all know and love from the mobile experience.
This is the new direction for Salesforce and I would expect much of the next releases to be very much focused on the Lightning Experience. Salesforce has also learned from past rollouts, think Chatter, and have made this instantly available to turn on for certain users at a Profile or Permission Set level. Once turned on users can even bounce back and forth between the "Classic" and "Lightning" experiences which will make the transition go a lot more smoothly.
Take caution though when turning on the new experience; there are certainly features and functions that will either work very differently, not work at all, or kinda sorta work. So don't just flip the switch and turn this on, think through all the ramifications and get your org ready for Lightning.
Custom Lookup Fields from Activities to Other Records
This open beta feature is finally generally available. You can create multiple lookups on an Activity to relate all sorts of records to an Activity. You are no longer hamstrung by only having the two lookup fields that come out of the box. Some things to consider here is that they work slightly differently than the standard lookups do on Activities. Records related to an Activity via a custom lookup show up in their own related list on the looked up record. It's also just one related list as opposed to an Open Activities and Activity History list.
Set Audit Fields Upon Record Creation
For years when doing data migrations you would have to contact Salesforce support and open up a ticket to allow you to insert data into the Created Date and Last Modified Date fields. This was always a task that should have been able to be done without the assistance of Salesforce support. With Winter 16 whenever you are inserting data via the API you can now write to Audit fields. This just made data migration a whole lot easier. The feature is also well protected, meaning it's behind an organization wide setting that needs to be turned on and then the permission to perform this task must be assigned via Permission Set or Profile.
Choose Test Options for Change Sets
I don't know about you but I do a lot of deployments from Sandboxes to Production using Change Sets. You can now choose which tests to run when deploying or validating an inbound change set in production. This could potentially be a huge time saver, especially if there are a lot of test methods in the target organization you are deploying to. You can set which specific tests to run upon deployment by specifying them in a comma separated list. There are actually four levels of test options now some of which will even run managed code - look out ISVs, your coverage better be solid moving forward.
So these are just a few features I thought were worth calling out. As always there will be future blog posts that cover a range of topics like sales, service, development, and more. Look for the entire series to be posted week over week for the next month or so.
Please feel free to comment below, on the Salesforce Success Community, on our Facebook page, or directly at me on Twitter @JustEdelstein.