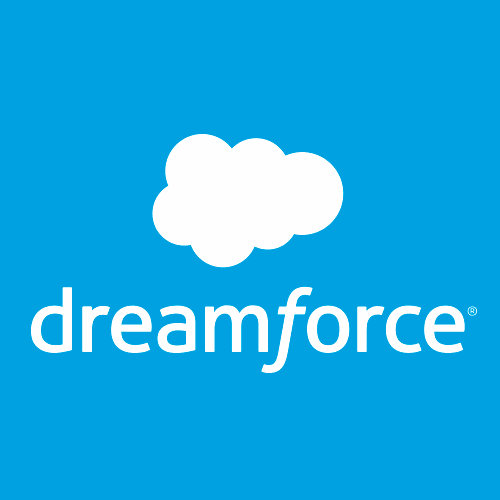 Dreamforce 16 Is Over, Now What?
Post Salesforce Dreamforce 16 Thoughts and Suggestions
Dreamforce 16 is a wrap, four packed days of sessions, keynotes, and non-stop networking (and walking) has left us energized and excited for things to come. Now what? How can we make best use of our renewed vigor? Here are some thoughts and suggestions on how you can harness that energy and put some of what you learned to use.
Give Back
Fight AIDS - You can still join (RED) in fighting AIDS by donating or buying (RED) products and The Bill & Melinda Gates Foundation and Salesforce will match every contribution.

Support Local Schools - Follow up on Marc Benioff's call to action during his keynote by reaching out to local schools and asking how you can help. There's no better way to impact your community and help shape the future.

Support Nonprofits -

Locate

and join a local nonprofit user group and seek out an organization that could use some help. Sometimes just lending an ear to users and administrators sharing their concerns or asking questions can lead to a fruitful relationship, offer them a chance to chat over a cup of coffee.
Revisit Sessions
Check Chatter Feeds - Open up the

Events

app and check the feed on your bookmarked and attended sessions for presentation attachments and video links. If you haven't already, identify some best practices, new formulas, and AppExchange apps to implement in a developer org. Make note of sessions that you want to revisit, you may want to clean up your bookmarks to eliminate any sessions that you are no longer interested in. Compile a list of sessions and keynotes that spiked your interest, if you haven't already. 

Watch Sessions - Visit the

Dreamforce Video

page and locate any of the sessions or keynotes on your list. Note that the videos will be uploaded over time and plan to revisit periodically. You may find it useful to create a Google alert for "Salesforce Dreamforce 16" videos and have it sent to your inbox.
Trailhead
Grow With Trailhead - One of the highlights of Dreamforce this year was Trailhead. Create a development plan for yourself that includes scheduled training using the tool and hold yourself accountable for completing modules and collecting badges.  

Pass It On - Share this amazing tool with peers, family (kids love it) and friends. If you're like me, you'll be pleasantly surprised by how many people accept the offer, get introduced to the Salesforce platform and adopt Trailhead as part of their regular routine.
Revisit Keynotes
Watch Recordings - There were so many awesome keynotes and campfire discussions this year it was nearly impossible to catch them all. Now's your chance to see what you missed, there are plenty of highlights to keep you satiated. Don't miss Melinda Gates, Deborah Dugan, Rep. John Lewis, Billie Jean King and of course Dreampitch with the Shark Tank crew.
This monumental Dreamforce event was one for the ages and yet we are only a year away from Dreamforce 17. How do you plan to stay engaged? Please feel free to comment below, on the Salesforce Success Community, on our Facebook page, or directly at me on Twitter @sfdcclicks.