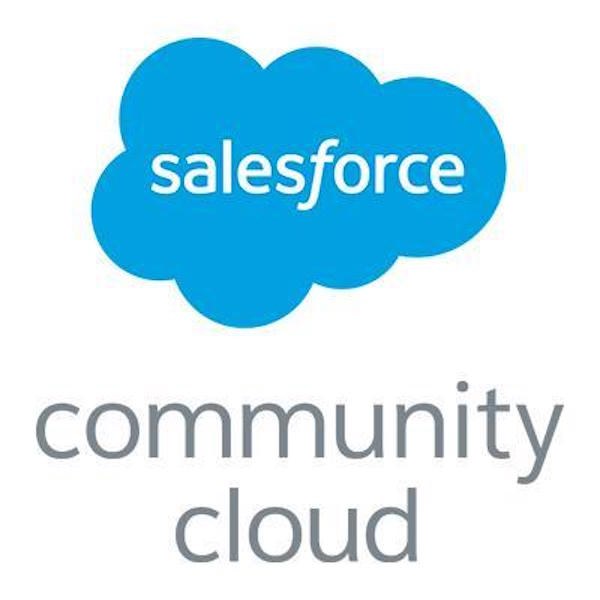 Using Templates to Build Salesforce Communities
Building Salesforce communities and why utilizing a template can provide everything you need and more.
For fully customized communities that leverage all the capabilities of the Force.com platform, it's most common to build these using Visualforce. However, if you want to build a Salesforce community that doesn't require any programming, where the goal is for self-serve, collaboration among customers, easy access to customer support and entering cases, and access to knowledge; then considering a community template is the right direction to go. Here are things to consider when making your template selection:
Koa and Kokua Templates
For all  intents and purposes these are pretty much the same in the fact that they are based around Salesforce Knowledge and Cases. If you're only looking to provide information to your community and allow them an easy way to connect with your support team, either of these templates will do the trick. From a visual perspective, if you want to provide information to your community with a more graphic look use Kokua, if you want a more text based look, use Koa.  All in all these are pretty basic template options without any bells or whistles.  For that look no further than the Napili Template.
Napili Template
The Napili Template is very robust with the out-of-the-box features; it provides for a fully collaborative community environment. For example, features such as Topics helps to guide your community to information; articles, questions, discussions easier and quicker.  Knowledge articles and data categories allow for custom views if you want some community members to see only subsets of information they would be interested in. Groups allow for even more targeted areas of discussion; which can be private or public.
Branding is taken into consideration as well.  There are enough color scheme and logo opportunities to make it your own. In addition, it comes with pages already created but you can either customize these or create new pages using a variety of page layouts.
With Napili, you not only have access to most standard objects; Accounts, Opportunities, Contacts, Cases, Campaigns, etc… but you can also create custom pages to connect with custom objects; for both viewing and creating new records. Speaking of creating new records, this is simply done via global actions. Just drop in a Create Record button (Lightning component) and in properties give it a name and select a global action. That's it!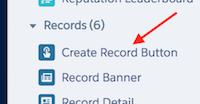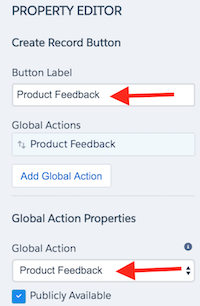 No matter what template you choose, you will use the Community Builder to create and revise pages using Lightning components. This is a simple drag and drop tool once you get the hang of how to navigate around it.  All pages are provided and pre built components are optimized for mobile so no matter how you lay out your pages, you don't need to worry about how it will look on the go. 
Are you thinking about building a Salesforce community? There are some great documents available to help you get started; Getting Started with Communities and Using Templates to Build Communities.
Have you built a community using any of these templates? What were the pluses and minuses for you? Please feel free to comment below, on the Salesforce Success Community, on our Facebook page, or directly at me on Twitter @LeiferAshley or in the Success Community.