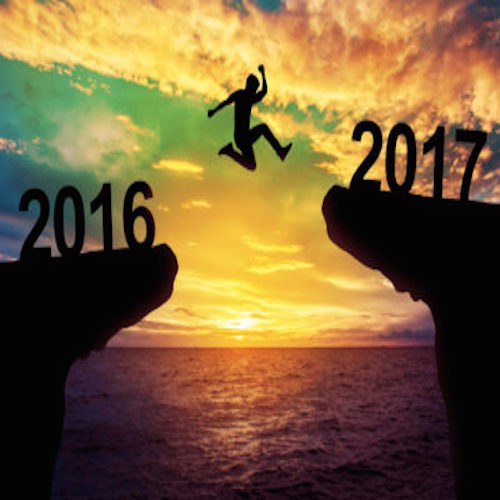 GTD® Yearly Review
A look at a not so traditional GTD practice called the Yearly Review.
The productivity philosophy of David Allen has changed my life. His Getting Things Done (GTD) book and the supporting technology of OmniFocus and Evernote have given me the mental freedom to focus on the more important things in life, in addition to a tremendous decrease in anxiety. (For more insight into my GTD practice, feel free to read my previous blog, A Life Well Balanced.) This post is to give you some insight into another part of my process, which serves my intent to unfold the fruits of the GTD labors: the yearly review. I would expect most hardcore followers to believe this isn't necessary, but my intentions go beyond the tactical. In addition to validating that my system works, it gives me the oh-so-often-forgotten opportunity to reflect on what I did accomplish and feel any kind of grateful emotions about them I see fit. This exercise becomes a springboard into how I see my new year shaping up and what new and exciting challenges I wish to face.
Quick Tactical Note: It is my practice to use Evernote to compile lists of potential actions (not committed to) for every aspect of my life that I would like to take in a given year, which I proceed to cross off and mark with dates as they happen during my weekly review ritual. These lists range from how many movie nights we had with the kids to how many times I went paddleboarding in the year.
The Doing
The first step is to go through the technology that supports my practice. I start with going through OmniFocus and Evernote, to make sure nothing slipped (validate and polish my process), drop projects that I don't want to do anymore, and set placeholders for new projects and lists. This lets my ego know I can trust these tools and gives me the mental stamp of approval to keep going.  Once I know I have that in order, I move to physical and electronic paperwork, to shred the unneeded and clean up areas of my office that might have lost the attention they deserved.  This is where I will organize tech cords and maybe even some tools. This process takes some time, but the feeling I get after is well worth the labor.  Once I have organized and shredded, I move my attention to the reflection and planning.
The Reflecting
The most important part of this process is the reflection of what I accomplished the previous year and let myself sit in a moment of gratitude. I find it is human nature to focus our attention on what went wrong, in order to allow our wondrous ego to come up with new ways to protect us from future failures. I say ask the ego to take time off from survival planning. You would be surprised how much you did accomplish if you took the time to reflect. My year consisted of one big construction project completed and another started, dozens of date nights, movie and game nights, and some amazing trips with family where we explored new states, countries, and museums.
The Planning
After I have a moment to celebrate my accomplishments for the previous year, I turn my attention to set my goals for the year. I like to set three for each area of my life, and I list them in Evernote, so I can look at them during my weekly review. One I am very determined to achieve is taking on surfing as a summer activity. In addition to the goals I set, I like to create weekly incantations I read aloud that embody the emotional development I look to achieve in the coming year.  This kicks my year off, and then, of course, I review it often and sometimes change it if I feel the intuitive urge to do so.
So there it is.  A yearly review after a full year of weekly reviews.  The big thing for me this year was how little time it took me to accomplish this.  It basically took a day, when it took almost three about three years ago.  It is a testament to the GTD mastery I have been working towards over the years.  Please feel free to comment below, on the Salesforce Success Community, on our Facebook page, or directly at me on Twitter @Salvatoriello.