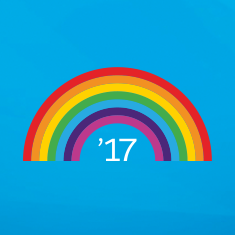 Salesforce Spring 17 Release Deep Dive
Diving into enhanced functionality with the Salesforce Spring 17 Release.
The upcoming Spring '17 release contains a plethora of goodies as evidenced by the 485 pages of release notes. Yes, that is an overwhelming amount of information to peruse; I always lean on our Success Community group "Release Readiness & Feature Adoption" to guide me through the maze. For this post, I focused on enhancements that are "game changers," and this release contains more than a few.
List Views
It should be noted that while the awesome feature "List Views in Lightning Experience Default to the Last One Viewed" has been pulled from this release, it's indeed something to remain excited about for the near future. It's a bummer, but rest-assured that we still have a couple of goodies to enjoy.
Yes, we love our list views, and now we finally can roll through edits and mass actions without having to open the records. End user productivity will soar, and smiles will fill the room, when this rolls out to the masses.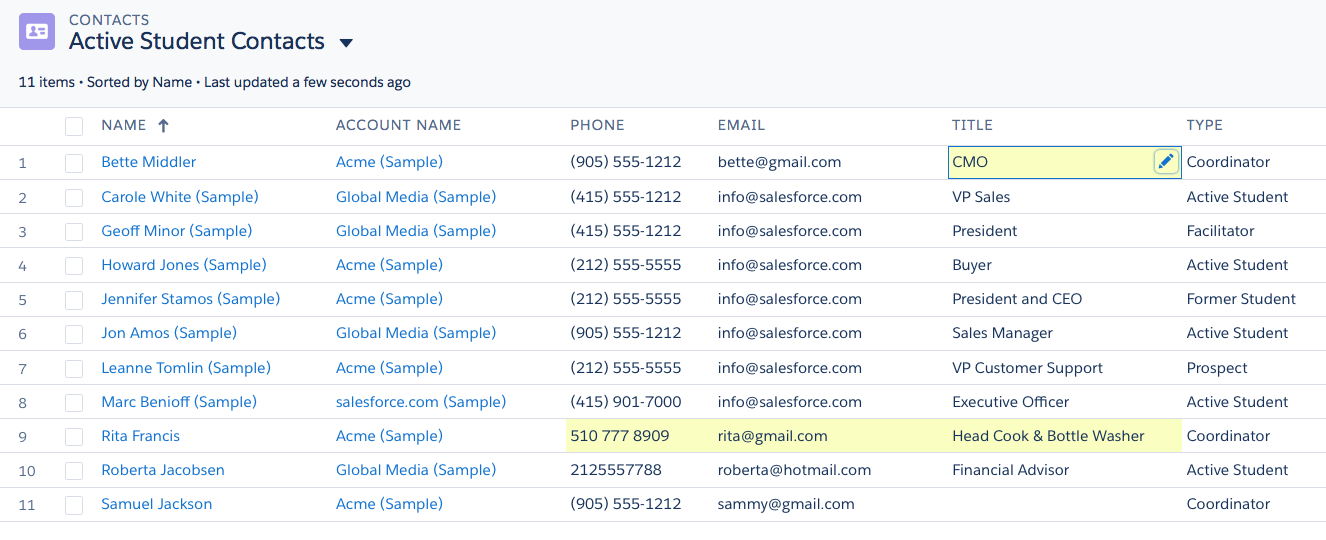 Kanban All The Things!
Stop the presses, there's more! Now your users can see the Kanban View Everywhere and make their own Kanban view as well. This allows users to select the fields for creating columns and summaries. How we love the visuals and the capability to change record values via drag and drop. But wait - that's not all. Using subtabs, users can easily switch between record types in their Kanban view.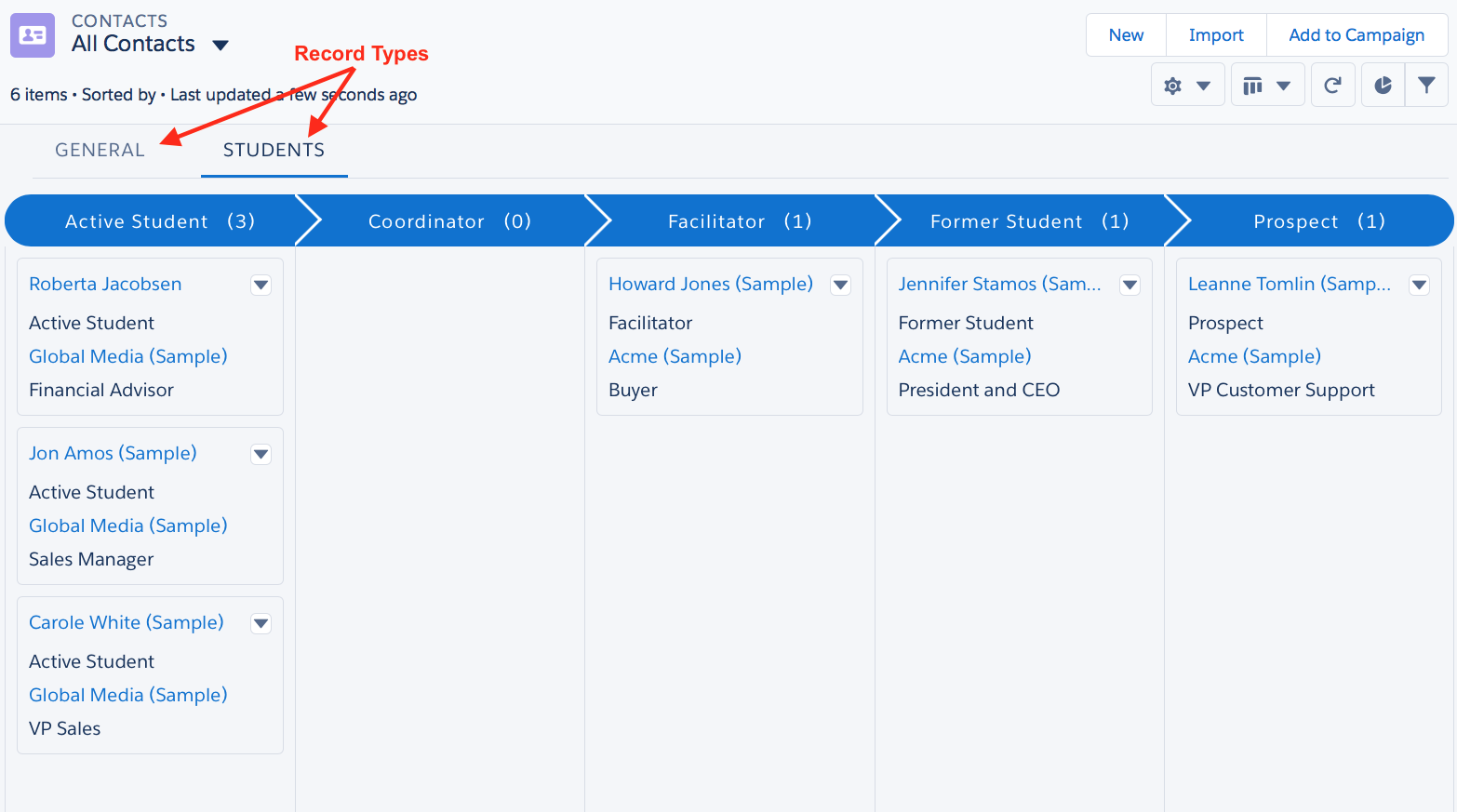 The Kanban view isn't available on a few objects, such as Knowledge and Tasks, yet you can now Kanban custom objects! Say what??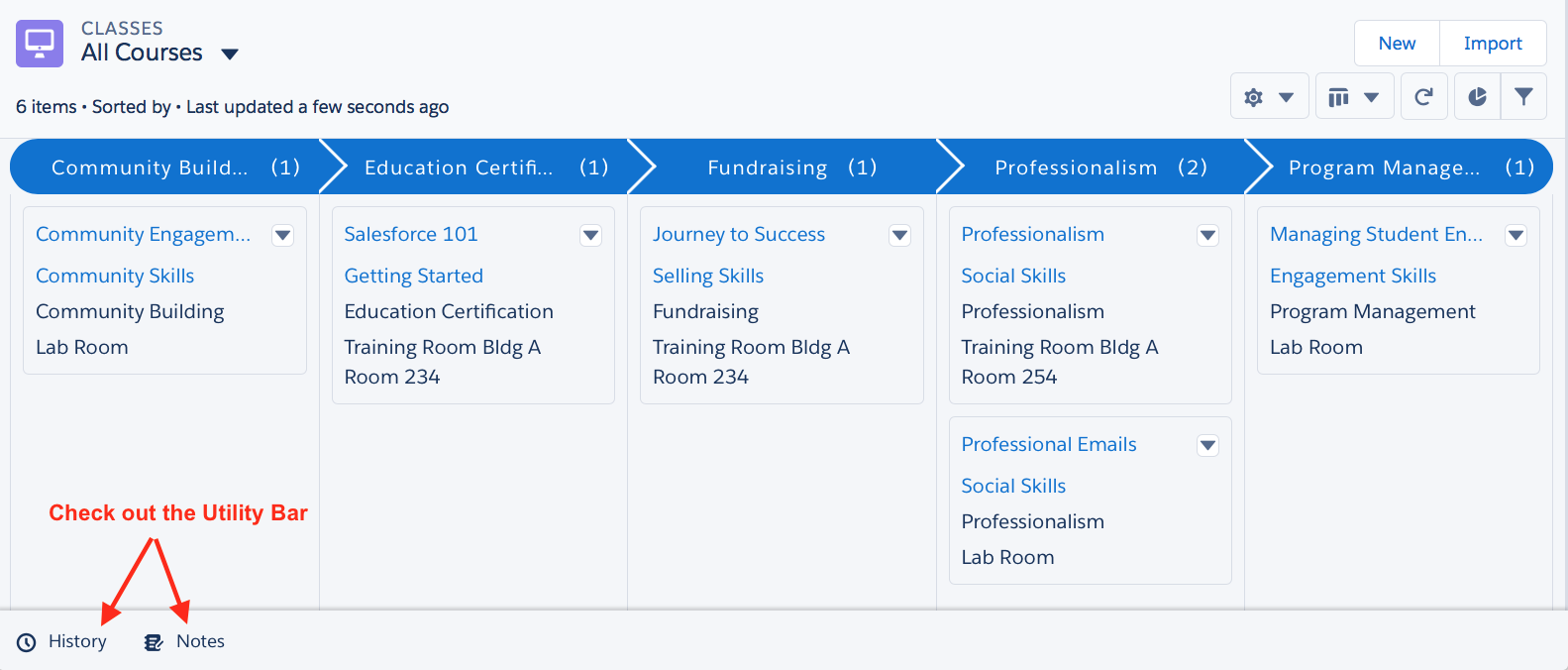 Step Up To The Utility Bar
The utility bar provides your users easy access to their favorite productivity tools, as shown above. Just a click away, users can create or view their Notes, as well as quickly get to History and Recent Items. This functionality builds upon the power of Lightning Components. You can add a utility bar to any Lightning app, including standard and console apps.
Play Favorites
Have your browser bookmarks become an unwieldy mess? Yes, mine too. Along comes Favorites to save the day, letting you quickly access important records, lists, dashboards, and other frequently accessed pages. Even better than bookmarks, they are available no matter which browser or computer you use to log into Lightning Experience.
Console Apps For The Win
No longer limited to Sales or Service, Lightning Console Apps (beta) will provide your users even more productivity, as they will have easy access to multiple related records at once. You create a Lightning console app the same as creating any Lightning app, and like the Sales and Service console, you can customize the color and branding. Don't forget to add those cool Lightning Components to its utility bar as well.

Spring '17 brings us the ability to build robust applications with a cleaner user interface, drag and drop record updates, and access to common components that will result in happy and productive users. Get ready to fine-tune existing configurations and quickly implement new ones with the features in this release.
There are so many enhancements, what are some of your favorites? Want to share your experiences or opinions? Please feel free to reach out on the Arkus Facebook page, in the comments below, in the Success Community, or to me directly via Twitter at @sfdcclicks.