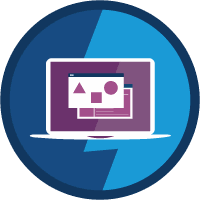 Salesforce Path Evolution and Best Practices
This post delves into Salesforce Path functionality from where it began to present state.
"The path to success is to take massive, determined action." - Tony Robbins
Let's travel back for a moment to the Spring '15 release, for that was when the Sales Path functionality came to fruition. Sure, it was only available using Salesforce1, but it certainly was a game changer. Our own Jason Atwood wrote a great post — Sales Path Implementation Tips & Tricks that introduced the feature.
On the Right Path
Jump ahead to Winter '16, somewhat hidden behind the introduction of the monumental Lightning Experience release, a community-submitted idea to make Sales Path available for desktop use became a reality. Closely aligned with customized stages defined within the Sales Process, organizations could visually guide users along a determined path to success. Have multiple Sales Process? No problem, you can easily create a Path for each. Record types? Got it covered; roll out a Path per Record Type as needed. Displaying only the fields that matter and including guidance, such as tips and details about policies or pricing, it simplifies the process and helps establish a standardized approach for success.

What's Changed?
Subsequent enhancements have made it easier for Administrators to manage the Sales Paths, exposed them to Partners, renamed the tool Path, and added the capability to use it for Quotes and custom objects. Throw in Kanban, and you have a visual smorgasbord; we've come a long way baby!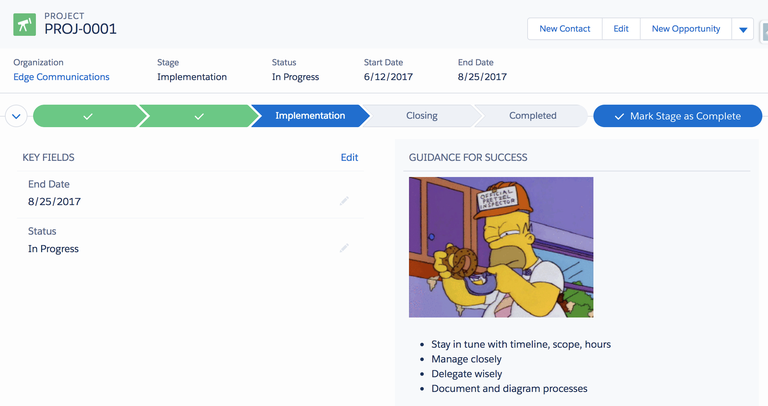 Take a Step Back
It all begins with having a clearly defined and documented process. As noted in the Salesforce Getting Started Workbook, it's critical to capture your sales process when you are just getting started. Don't be put off by the "selling" terminology in the workbook; instead focus on the critical steps in your process. If you haven't put them on paper, now is the time. It need not be fancy-schmancy either. What is important is that you capture the step-by-step activity performed by your team end to end. A good webinar for reference is "Business Process Mapping for Salesforce Admins." Watch and identify what the tools are that work for you and your organization. I'm a fan of the SIPOC diagram,along with a simple bulleted document that captures each step in the process.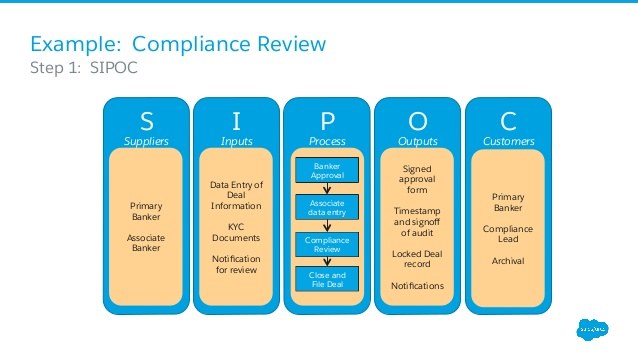 And a Step Forward
Let your imagination run wild; the great news is that Path can provide your team invaluable guidance, while holding everyone accountable for both documenting and streamlining your processes. Once you have the process nailed down, start here to begin building out the experience. We are all looking forward to seeing what you come up with, and remember the sky's the limit. Have some fun!  
"If the path be beautiful, let us not ask where it leads." - Anatole France
Do you have any cool examples of your own?  Want to share your experiences or opinions? Please feel free to reach out on the Arkus Facebook page, in the comments below, in the Success Community, or to me directly via Twitter at @sfdcclicks.