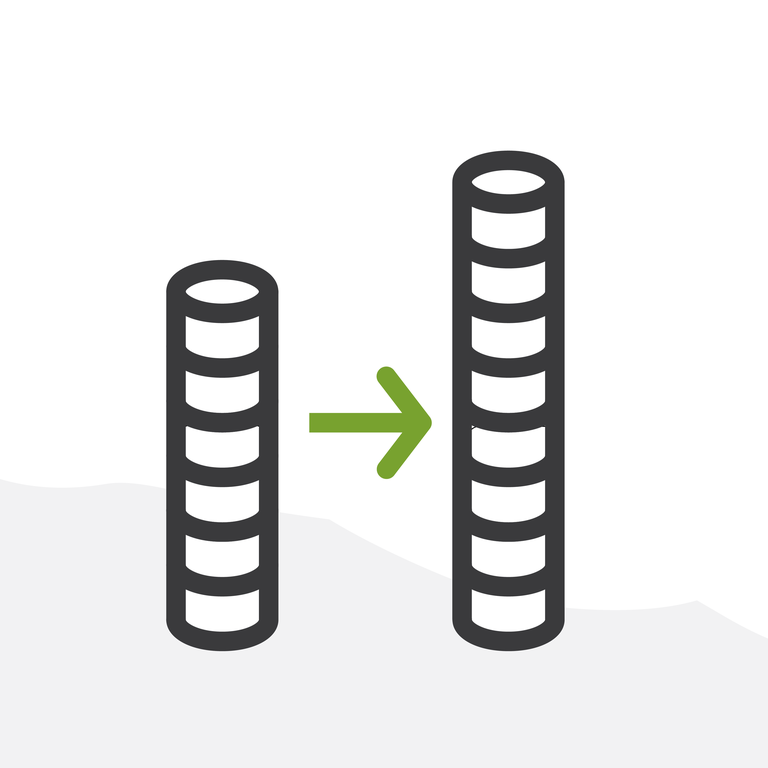 How to Drive User Adoption
User Adoption should be an interactive, collaborative experience for all users, and here's why.
User Adoption is a key component in moving to Salesforce, or any other CRM for that matter.  Even though you may be gung-ho about moving to the Salesforce platform, not all of your users will be that enthusiastic about  change. Change is hard! However, here are a few things you can implement to help drive user adoption and make it a welcome transition for all.
Tackle the Hard Stuff
When gathering requirements from users, I am always sure to ask about trouble spots within their current CRM, like reporting limitations or redundant tasks that could be automated.  One great way to help with change management is to deliver on things that were previously headaches with the former CRM; users will begin to see Salesforce as an opportunity to make their lives easier.  This has a positive snowball effect because once they see a win, the floodgates will open for other improvements. That is the beauty of Salesforce!
Seeing is Believing
One of the best things I enjoy about the Arkus project methodology is the combination of our agile approach and interactive project implementation process.  The agile approach offers early access to Salesforce as the project implementation process is taking place. Once you gather requirements, you should review the first iteration with users in Salesforce.  This gives you a chance to show users what Salesforce looks like and explain the Salesforce object structure visually, so they can begin to think and visualize how their data and processes will translate to Salesforce.  When you involve your users early and often in the process it validates their thoughts and opinions, especially if they have some anxiety about the move overall.
Another thing that I like to do is migrate a small set of client data into Salesforce, so that when I am walking them through how things work in Salesforce, they can see data that they are familiar with to temper down the "unknown" aspect of how things will translate to Salesforce.  You should be quick to explain that this is just a small subset of data and that it is subject to change as you continue through the process.
Too Many Cooks in the Kitchen
Depending on the overall size of your organization, it may not be feasible to have all the users directly involved in the decision-making process as you are configuring your implementation.  One way to combat this is to separate out your requirements gathering meetings to the different sections of your company, like a separate meeting for the Fundraising team and the Programs team.  This allows their voices to be heard in a context where the focus is on them, and that feeling of importance can help with your user adoption as it makes it easier to focus on the different team requirements before you bring them back into the main implementation plan.  Another option is creating a "superuser" team. Find at least one Super User from each team and create an internal project team to lead the implementation plans for their respective teams and to also discuss the overlapping needs in Salesforce from team to team.
User Testing
User Testing is a critical component in user adoption.  If you don't allow people to test out the implementation before going live, you're basically throwing them into the deep end of the pool …with ankle weights on.  Giving users a chance to test out the configuration in Salesforce with their actual data set will give them a low pressure opportunity to see how things work, log issues for what they would like updated or things that overall will make their jobs easier, and also help you tighten up data and/or processes that may have been missed in requirements.  Even with the best of intentions and greatest attention to detail, things will be missed from requirements, configuration, and data migration that can be easily identified by users when they try to go through their daily activities in Salesforce. This is why user testing is so critical. Adequate time should be given for that testing as well as clear instructions on how to log any issues or concerns with a concise plan to follow up on those concerns.  I've seen Chatter used as a way to log issues directly to the implementation team, or the creation of a custom object called Issues to log issues in detail with screenshots of what the issue is and the desired result.
Incentives
Another thing that I have seen that worked  well was incentives. During user training, I once had an organization offer a Starbucks gift card to the user who logged the most legitimate issues during user testing.  Initially, I was skeptical, but this organization really took it to heart and took their user testing seriously, giving great feedback and effort towards their user testing.  Was it the power of Starbucks or just the overall desire to test the org that made the difference? I'm not sure, but you know your users and your organization the best, so this may be something to incorporate to drive user adoption.
Good Luck!
The overarching theme to user adoption is user involvement.  To get people to buy in, you have to get your users involved early and often in the process to allow them a chance to get accustomed to the upcoming changes and feel like they have had input and their voice has been heard.  Buy-in at the highest level of your organization can also be critical if they set the precedent for how the new database will be critical to the organization. Throughout the process, the more you can expose them to Salesforce and get them in the system to test it out before go-live, the better your chance of success in your overall implementation.
Have you recently gone through a Salesforce implementation? How did you manage your user adoption? Share your stories and questions in the comments below, directly with me on Twitter @berkeley_t_b, or on the Salesforce Trailblazer Community.