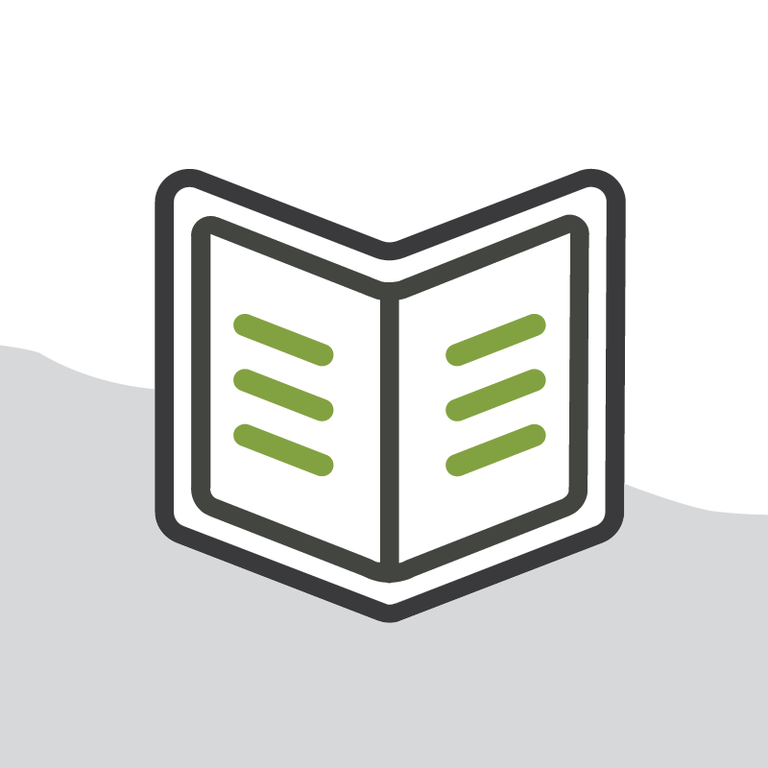 'Trailblazer' Takeaways and Book Review
Find out what you can expect from reading Marc Benioff's latest book 'Trailblazer', why it inspired me, and why it should, hopefully, inspire you.
My belief is that you are what you read and with whom you associate. That's why one of the highlights of reading Trailblazer, for me, was to discover who and what has shaped Marc Benioff as a leader. From Oracle's Larry Ellison, to General Colin Powell, to Steve Jobs, to Einstein, many well-known influencers are credited in Benioff's latest book as among his mentors and role models.
Trailblazer is divided into two parts. In part one, "Values create Values", he talks about his relationship with his family and how his early life influenced the development of the five core values that have made and continue to make Salesforce so successful.
In part two, "Business is the Greatest Platform for Change'', Benioff explains the origins of some of the most important Salesforce staples like the concept of Ohana, the 1-1-1 philanthropy model, and V2MOM. Overall, this book presents the idea that business leaders and employees, fueled by the power of their platforms, can have a positive impact on the world. 
Values create Value
The book begins with a look at Marc Benioff's family, who came to the US from Kiev in search of a better life. His dad, Russell, ran a clothing business, Stuart's Apparel, and when he wasn't on the go, Benioff remembers him as  "at the kitchen table until eleven o'clock, doing the books by hand." 
Benioff was so shocked "by how difficult it was to run a business in the analog age" that he offered to build his father a customer database to streamline the tedious work of sending out promotional flyers.
He had hoped to save his father from being "enslaved by the rudimentary tasks of commerce, barely having time to focus on the big picture", but his dad never embraced the idea because he never understood the technology. 
Without this firsthand insight into the hardships his dad went through, Benioff acknowledges that as a small business owner, he "wouldn't have understood what kind of services Salesforce offers would mean to people just like his dad". One lesson he has never forgotten is that "Nothing can take the place of human relationships, it's the bedrock of any business." This understanding of the importance of relationships led to the creation of the Customer Success core value. Understanding how important bookkeeping was for his dad influenced the identification of Trust and Transparency as a core value.
His mother, Joelle, was his chief supporter and stood behind his every endeavor when he was younger. He describes her as the one who "saw something in me that others didn't and allowed me to pursue it." She remains his one of his biggest supporters to this day and you can still see her sitting proudly as a VIP guest at Dreamforce each year.
Within his family, the most profound influence on Benioff seems to have been his maternal grandfather, Marvin Lewis. Benioff described him as "Larger than life…a blustery showman...most alive when all eyes were on him and it's safe to say they usually were." Hm, sounds familiar, right? He says he was a man dedicated to the city of San Francisco, and best known for his idea for the Bay Area Rapid Transit system, also known as BART. Benioff recalls learning many important lessons during downtown walks with Marvin, who was so generous he would give homeless men they passed on the street $20 bills. He also recalls going with his grandfather to see the tallest building in San Francisco at the time, the 1800's era de Young building. 
Today, Marc Benioff is a fierce campaigner for the homeless in San Francisco and recently donated $30M to launch Benioff Homelessness and Housing Initiative with his wife, Lynne. Salesforce's 1,070-foot downtown San Francisco office now holds the current record for the tallest building in the city.
Now that we better understand the roots we can start analyzing the tree.
When Values Collide
Commitment to customer success has been a standard Salesforce practice from day one. Highlighted throughout the book are certain moments in the company's history when things didn't go smoothly, but Benioff has used each of these moments to get clearer on what the future of business needs to be.
He tells his "The Merrill debacle" story of how Merrill Lynch, at the time Salesforce's biggest customer, nearly dropped their deal because staff hated using Salesforce. Instead, Salesforce shifted course to listen in a different way and learned to ask the right questions, turning an unhappy customer to a very happy and successful one.
Benioff describes trust as "multifaceted in nature… to some extent it's a matter of trusting others, but at the same time it's also about ensuring that others can trust you." For him, the most difficult part of being a leader is "knowing when it's appropriate to trust your own judgment, even if no one else around agrees with you." This belief was tested in 2016 when he entered talks to acquire Twitter for $20 billion without a single supporter from his team on his side. "I'd learned over time to trust my instincts and thought I had a pretty good track record in that regard," he wrote. But everyone opposed him: his management team, his directors, and his investors. 
Word leaked of the impending deal, and Salesforce's stock began to fall. He wanted to trust his gut, and at the appointed hour, the six feet five tall CEO fell in front of everyone injuring himself. He soon realized this might be a sign from the universe, apologized to his team, and pulled back from the deal.
Benioff came to the crucial realization where, I paraphrase, he needed for people to trust him more than he needed to trust his own instincts. He states that trusting your instincts is essential in bringing a vision or idea to life, but to be effective as a leader, you need a "reservoir of trust to draw from."
As Salesforce considered and continued their acquisition of big and small companies, it didn't just acquire their products, it also acquired the employees and the culture as well. This resulted in two of his senior female executives discovering a major problem of non-equal pay in the company. Benioff asked himself how this was possible, but the numbers didn't lie. An audit of Salesforce salaries confirmed that women were paid less than men. It "cost" Benioff approximately $30 million to correct this error but the CEO stuck tight to his values and adjusted salaries appropriately.
He confirmed again that Equality and Diversity matter when he took a stand against what he believed was discriminatory anti-LGBTQ legislation rolled out by Mike Pence, now Vice President of the United States, then Governor of Indiana .. Benioff threatened to cancel a major conference in Indianapolis and admits this course of action made him nervous, but he recognized it was crucial to take a stand. When other CEOs, such as Apple's Tim Cook, began to speak up as well, it came to be seen as a turning point for the tech sector and business leadership in general.
New Era of Corporate Social Activism
As the book nears its ending, Benioff reasserts his belief that the future is no longer tied to company investors, customers, employees, and communities, but rather the global challenges impacting all of humanity.
He states that every company's biggest stakeholder is the Planet, and the only way a company truly thrives is if it "fully integrates into society and into the greater effort to build a better world" and that "giving back is the synonym for going forward/"
Benioff asserts, and I paraphrase, that success will depend on whether the fruits of innovation and creativity are used in ways that put the well-being of all people and our planet first, and that the only way to give back on a massively large scale is by using business as a platform to do so. 
This is only a brief recap of Trailblazer. More than an autobiography or opportunity to catalog his greatest influencers, this book is a call to action. It sets forth the idea that business is the greatest platform for change and encourages us all to take action. I believe he's right and encourage you to read it in its entirety. 
Guided by the high human values instead of the high-profit ones, to me, Benioff is an example of a leader that everyone can learn from. As he says, "The trailblazers aren't just thinking of their own success; they want to inspire others to take their business and their careers to another level."
Have you read Trailblazer? Do you agree that business is the greatest platform for positive social impact? Connect with me in the Salesforce Trailblazer Community, or tweet me directly on Twitter @iva_mandic7.