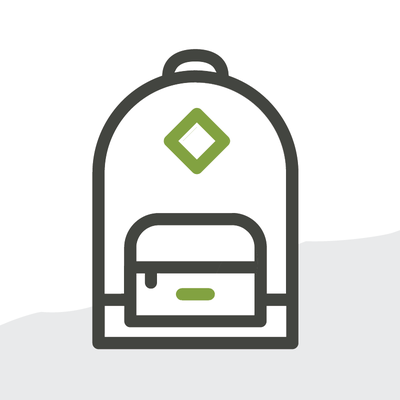 Where to Go for Salesforce Help When the System Administrator is You
Here's a guide to what's what and what's where when it comes to Salesforce resources available to you.
Whether you're a new Salesforce administrator or a seasoned veteran, you're going to need help fixing a problem or finding a solution to a business requirement at one point or another. But there are so many places you could go, where do you start? Well, that depends on what you need to do. This guide breaks down different Salesforce resources, what they do, and their purpose. 
As you read this post, keep an eye out for important notes that alert you when resources for Salesforce and Salesforce.org live in different locations. You'll also see recommended Trailhead modules and mixes relating to the topic at hand. Since there are a lot of resources we're going to start this out with a table of contents:
Salesforce Help
When you click on the question mark icon in the upper right corner of your Salesforce window (next to the setup/gear icon), you'll gain access to documentation related to the page you're on or a subject you've searched for. You can also create your own Help articles specific to functionality that has been set up in your instance of Salesforce. Help is intended to be an in-depth technical reference. We recommend starting with Trailhead if you're new to Salesforce or to a particular feature or topic. Trailhead is a friendly, gamified, scenario-based way to learn about Salesforce features and content. We'll talk more about Trailhead below.
Recommended Trailhead Module: User Engagement
Trust | Status
Maybe an Account record is taking forever to load or maybe nothing is loading at all. Happily, such occurrences are few and far between, but if it does happen, Salesforce's Trust | Status site is the place to go. Here you'll see a list of ongoing incidents and planned maintenances. You can search for performance degradation for a particular product (e.g. Service Cloud vs. Sales Cloud) or by your instance.
To find your instance, log into Salesforce, go to Setup, and search for Company Information in the Quick Find box. Select Company Information and look for the Instance field. Your instance will be a letter or letters followed by a number (e.g. NA99). Be aware that your Sandboxes and Developer Orgs may have different instances.
Trailhead
Trailhead is a free, interactive, and fun training tool that teaches you about the features and functionality inside Salesforce. It's much less technical than Salesforce Help and will step you through the how and the why of a topic or action in a colorful and engaging manner. As you dig through a lesson, you can also work through each step in a Trailhead Playground, a free Salesforce org that you use as a test environment. See the difference between learning about Salesforce Campaigns in Help and in Trailhead.
Since being introduced at Dreamforce '14, it has evolved rapidly to become the go-to place for learning. Earn badges and points as you complete Modules (single lessons), Trails and Trailmixes (modules selected and grouped based on a theme or topic), Projects, and Superbadges. And don't forget to brag on your favorite social media platform each time you complete a challenge or reach a new level.
Trailhead is now even more accessible with the launch of Trailhead GO at Dreamforce '19. You can complete a module while you're hanging out at the airport waiting for your flight or killing time during your kid's soccer practice. Please note Trailhead GO is exclusive to iOS. Trailhead is also where you can go to access, learn about, and maintain Certifications and find quick access to the Trailblazer Community.
Recommended Trailhead Trailmix: Getting Started with Trailhead
Trailblazer Community
A couple of paragraphs cannot do justice to the force of nature that is the Trailblazer Community. With Salesforce users scattered all over the world, Salesforce knew they needed one virtual place for people to collaborate, ask questions, and get needed Salesforce information. Here are a couple of areas where we recommend becoming a regular:
Answers
Answers are answers to questions that have been posted. Select Answers from the navigation menu then select your topic. You'll see a "What would you like to know?" search box where you can search to see if your question has been asked before. If it has, great! If it hasn't, proceed to posting your question and be sure to select a "Best Answer" when responses get posted. 
Groups
If you're looking to interact with other Salesforce users, then you'll want to click the Featured Groups option on the navigation menu. Remember when I said that there are Salesforce users all over the world? There are also Community Groups all over the world. You can search for groups by region and be prepared to select from multiple options. In the Dallas-Fort Worth area alone, there are more than ten groups, including a student group for the University of Texas at Dallas! 
You'll also find groups by product, by industry, as well as Equality Community Groups (e.g. Women in Tech and Diversity in Tech). Not sure where to start? May we humbly suggest joining the Arkus and Getting Things Done Groups in addition to your local Community Group?
Recommended Trailhead Trailmix: Trailblazer Community Groups
IdeaExchange
Sometimes, as you're working on finding a solution or fixing a problem you think to yourself, why doesn't Salesforce do this already? Chances are someone has already had that very same thought and has posted it in the IdeaExchange. The IdeaExchange is where you get the opportunity to shape the future of Salesforce products.
Three times per year Salesforce product managers look through all the posted ideas, create a list of the most popular and highly prioritized requests and work them into their roadmap. So visit the IdeaExchange regularly to post new ideas and comment on, upvote, and prioritize existing ideas. Be sure to check out Arkus' own series of blog posts by Ashley Leifer's reviewing Ideas Delivered for each new release. The latest installment in the series is Winter 20 Ideas Delivered.
Don't forget to utilize the power of other Salesforce users in your organization. Why not create a Chatter group or a shared spreadsheet where you and others can post links to ideas you've created or you think should be upvoted.
IMPORTANT NOTE. If you have an idea that's particular to a Salesforce.org product (e.g. NPSP or Education Cloud) it's best to post your ideas in the Power of Us Hub (see below).
Recommended Trailhead Module: IdeaExchange Basics
Known Issues
Sometimes you may have one particular issue with Salesforce in terms of a feature or function that doesn't seem to be working properly. In this case, you should try checking the Salesforce Known Issues list. You'll be able to see the status of the issue (e.g. "our developers have identified the root cause"), see if a patch to fix the problem is forthcoming, and, if so, which instances (see the Trust|Status section on how to find your instance) have already received the patch. 
You'll also be able to check the "This Issue Affects me" box so you can receive updates from Salesforce as to the issue's status.
Of course, if you can't find the issue you're experiencing on the Known Issue list, it's best to do your due diligence and check the Trailblazer Community and/or Power of Us Hub (more about both below) before contacting Salesforce support.
Power of Us Hub
If you're in the nonprofit, higher education, or K-12 world and you use Salesforce, you absolutely need to join the Power of Us Hub, which was recently updated to run on Lightning. They're calling it the Hub 2.0.  The Power of Us Hub is very similar to the Trailblazer Community, but it's geared specifically to those three sectors. Here, you can ask questions, build your skills, and connect with others in these sectors. You can also follow content relevant to you, and check out useful tips, how-tos, and user guides. You can also post ideas specific to Salesforce.org functionality.  
Recommended Trailhead Modules: Salesforce.org Nonprofit Cloud Basics and Salesforce.org Education Cloud Basics
Release Notes
Salesforce issues three releases per year: Spring, Summer, and Winter. With each release comes extensive notes detailing new features and enhancements. Also included are getting started tips and recommended best practices. You can find Release Notes here (note that the Release Notes page will always default you to the current release, but you can look at past releases by clicking the drop-down arrow next to the notes name).
Salesforce packs a lot of information in their release notes, so they also provide a handy way to filter the topics relevant to you. But, however tempting it might be to only read about the topics you think apply to you, we recommend doing your best to read through them all because there could be something connected to what you do or you may run across a new feature that'd be super useful.
Arkus helps you get started with each release by providing multiple blog posts as well as podcast episodes of CloudFocus Weekly. Check out the recent post, Winter '20 Release Rapid Reaction and  Winter 20 - Episode #311 of CloudFocus Weekly.
IMPORTANT NOTE. While a lot of features and enhancements come with the three major Salesforce.com releases, Salesforce.org is actually updated approximately every two weeks. To keep up with Salesforce.org releases (including NPSP, EDA, and K-12), be sure to join the Power of Us Hub and follow the Updates & Releases topic and/or the subtopic relevant to you.
Salesforce AppExchange
The Salesforce AppExchange may not be the first thing to spring to mind when it comes to problem-solving, but you should consider it an important resource. For example, a requested function requested in the IdeaExchange may not be available by default in Salesforce, but it's possible with the help of a 3rd party application. Apps may be free or paid, and paid apps are often discounted for nonprofit organizations.
In the AppExchange, you can search for solutions by name (e.g. Clone this User), by type (e.g. Apps vs. Flows), by the Salesforce product collection (e.g. Sales Cloud vs. Service Cloud), or by the industry collection (e.g. manufacturing vs. retail). There's also a tab that allows you to search for Salesforce consultants, developers, and even search for or post jobs.
Recommended Trailhead Module: AppExchange Basics
Webassessor
While Webassessor isn't technically a resource, it's resource-adjacent, so I'm including it here. While you'll probably start down the path of certification in Trailhead, the actual registration for a Salesforce exam takes place in Webassessor. Once you've logged into your Webassessor/Kryterion account, choose the "Register for an Exam" tab where you'll then choose your exam topic, whether you're taking the exam online or onsite and, if the latter, your preferred testing center, along with your exam date and time. Be sure to link your Webassessor and Trailhead accounts. This step is required in order to maintain your certifications. 
At Arkus, we see all of these resources as important tools in our consulting toolbox. Now that you have a better idea of where each resource is and what it's for, you'll be much better equipped to meet any challenge that comes your way. 
One additional note. If you're feeling stressed about the solutions your users need or questions are piling up, consider reaching out to a Salesforce Consultant. Dollar signs don't necessarily need to be involved. Salesforce offers pro bono consulting services (an application is required) as well as a Pro Bono Week every year. Here at Arkus, we host Pro Bono days twice annually. To learn more, read Katharine Atwood's blog post about Pro Bono Salesforce Resources.
As of the writing of this post, our next Pro Bono Day is happening on February 20th, 2020 on the Ohana Floor at the Salesforce Tower in New York City. It's entirely free for nonprofit employees. Click here for all the details and to sign up. 
What Salesforce resource can you not live without? Want to recommend any Community or Power of Us Hub groups? Comment on the Salesforce Success Community or on Twitter @emadram. You can also get on the list for our monthly top Arkus blog posts round-up newsletter here.