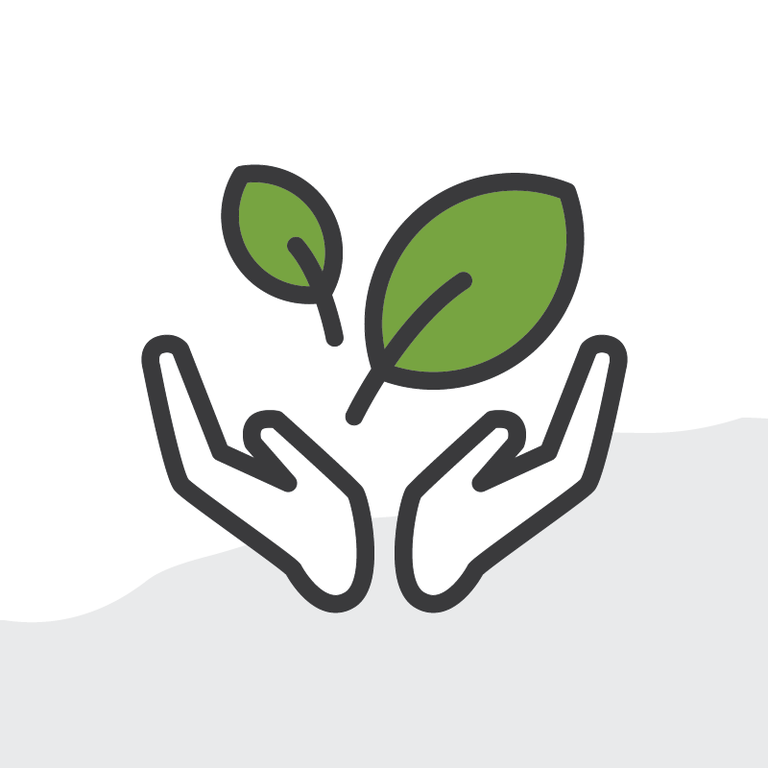 2019 Arkus East Coast Pro Bono Day
Here's a look at what went down during our Arkus Summer 2019 East Coast Pro Bono Day.
As a Pledge 1% company, Arkus gives back in part by hosting a semi-annual Arkus Pro Bono Day event where we offer free Salesforce education and consulting services to local nonprofits. We had our most recent event in New York City on August 15, 2019, where we talked about reports and dashboards, showcased a philanthropic fundraising platform, and highlighted new features of the Nonprofit Cloud.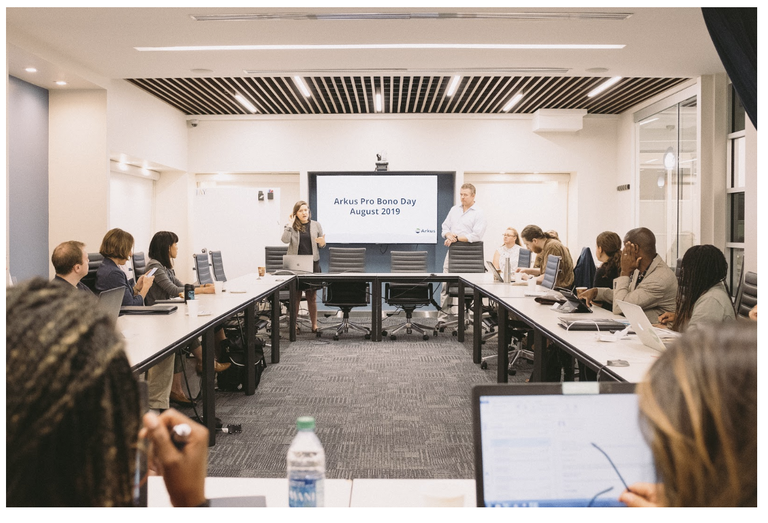 We kicked off the day with Larry Salvatoriello, Co-Founder and President of Arkus, Inc., who welcomed 20 guests to our second Arkus Pro Bono Event of the year (the first one of 2019 was on the West Coast back in May) and explained that this was the eighth year since the inception of Arkus Pro Bono Day events. At this event, guests are able to participate in a day of learning and are able to engage in face-to-face collaboration and troubleshooting with our Arkus team. Our company mission is focused on educating and empowering our clients so hosting these events are one way we extend those same values to local nonprofits at no cost. 
Highlighting Salesforce's Pro Bono Program
Our first guest volunteer presenter was Victor Nininger, Specialist of the Pro Bono Program at Salesforce. Victor explained how the Pro Bono Program works and provided tips on how to submit a strong application. He emphasized the importance of having projects that are focused, well-defined, and narrow enough that it can be completed within 10-20 hours. You can find nonprofit success stories on their website to get a sense of the types of projects completed through the Pro Bono Program.
In addition to the Pro Bono program, there are options for Pro Bono Success Clinics all over the country that nonprofits can take advantage of. The Pro Bono Success Clinics are useful for organizations that do not want to commit to larger projects and just want some hands-on help. One example is the Pro Bono Lightning Success Clinics which are focused on helping organizations transition from Classic to Lightning.
Tips for Reports & Dashboards in Lightning
Our very own Arkie, Scott Searle, presented on Salesforce Reports and Dashboards in Lightning Experience. In the presentation, Scott highlighted the differences between reports and dashboards in Lightning compared to Classic, went into detail about report visibility, report types, report features, dashboard features, and shared additional resources for further learning, such as Trailhead.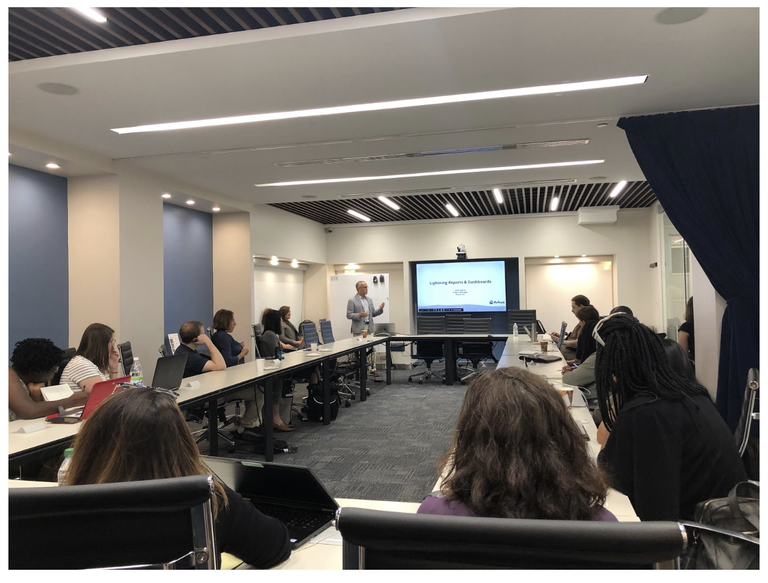 Some of the key takeaways were that 1) reports in Lightning are really cool and much more functional than in Classic, 2) there are new features like Row Level Formulas that are in Beta phase right now, and 3) you can filter dashboards with up to three fields and have the tools to make them very colorful and fun.
Representatives from Give Lively showcased their online fundraising platform that is free for nonprofits--yes, free and they have pledged to be free forever! Give Lively shared their philanthropic model and explained the ins-and-outs of how their platform worked. They gave a shout out to our team members at Arkus who are working with them on expanding and improving their connector with Salesforce, highlighting their openness to building a platform that will meet the needs of nonprofits and meet the needs of the growing integration with the Salesforce platform.
A few key takeaways from their presentation is that they are able to accommodate recurring donations (monthly), events management, calendar syncing, text-to-donate, and are compatible with Apple and Google Pay. The Give Lively team also highlighted one of their amazing nonprofit clients: the Malala Fund. Take a look at their promo video for how Give Lively was able to make an impact for the Malala Fund.
Evolution of NPSP & What's To Come
Judi Sohn, Director of Customer-Centric Engineering at Salesforce, joined us to talk about the history and evolution of what started as the Nonprofit Starter Pack to the new Nonprofit Cloud. 
Some of the recent features highlighted for the Nonprofit Cloud were Batch Gift Entry (only available in Lightning) which allows for quick gift entry for things like a batch of checks you've received that need to be processed; Automated Soft Credits that are enabled for Relationships and Affiliations (e.g. between spouses, board members, etc.); and Customizable Rollups that allow for custom filtering and have been expanded to Payments, GAUs, and Recurring Donations.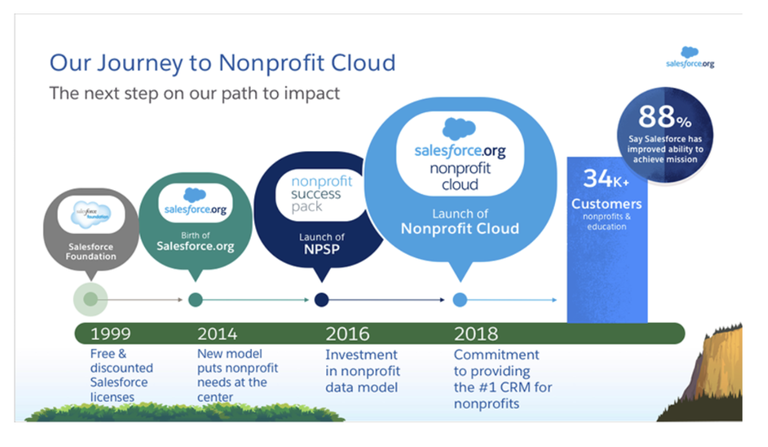 Photo Credit: Salesforce
Some of the items highlighted for the road ahead (cue Forward-Looking Statement) that we're really looking forward to are the batch data import enhancements, a revamp of the recurring donations to something more scalable and flexible, and new Batch Gift Entry features to support custom fields, custom objects, and GAU Allocations to name a few.
One-on-One Sessions with Arkies
We concluded the fun-filled day with an hour and a half session of one-on-one time with Arkies who travelled from all over the country to be available during Pro Bono Day. This is one of the favorite parts of the day for both the guests and the Arkies as we all get a chance to chat, learn about one another, and provide pro bono support where needed for their Salesforce org.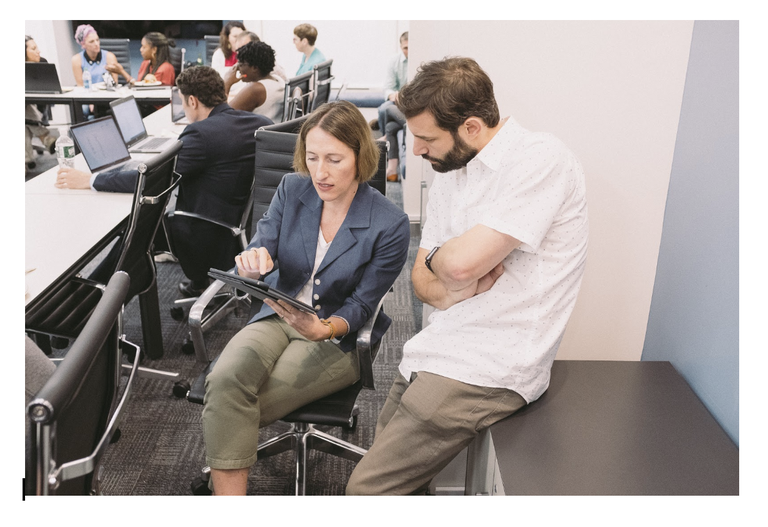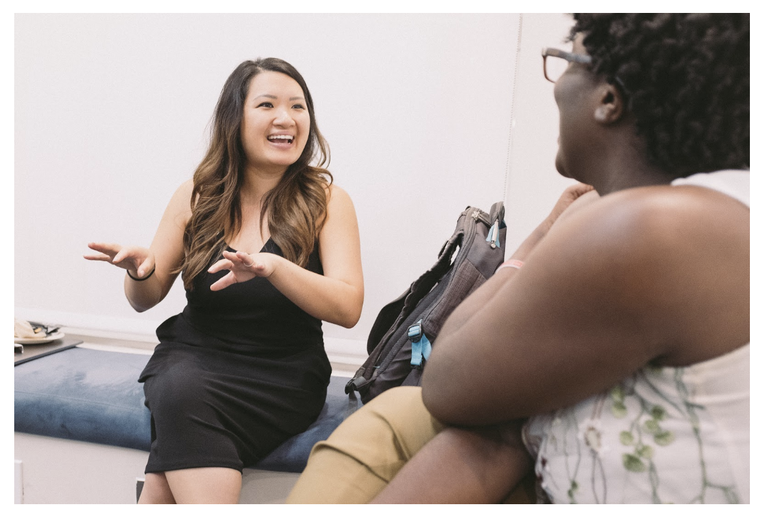 Everyone was engaged and we certainly enjoyed our time at the event. We're excited to keep supporting our community with our commitment to Pledge 1%. We hope to see you there next time! 
Have you been to any of our Arkus Pro Bono Events? Have you utilized any of the features that were highlighted to further improve your organization's use of Salesforce? Come chat with me in the Salesforce Trailblazer Community  or on Twitter at @CrystalSaetern.