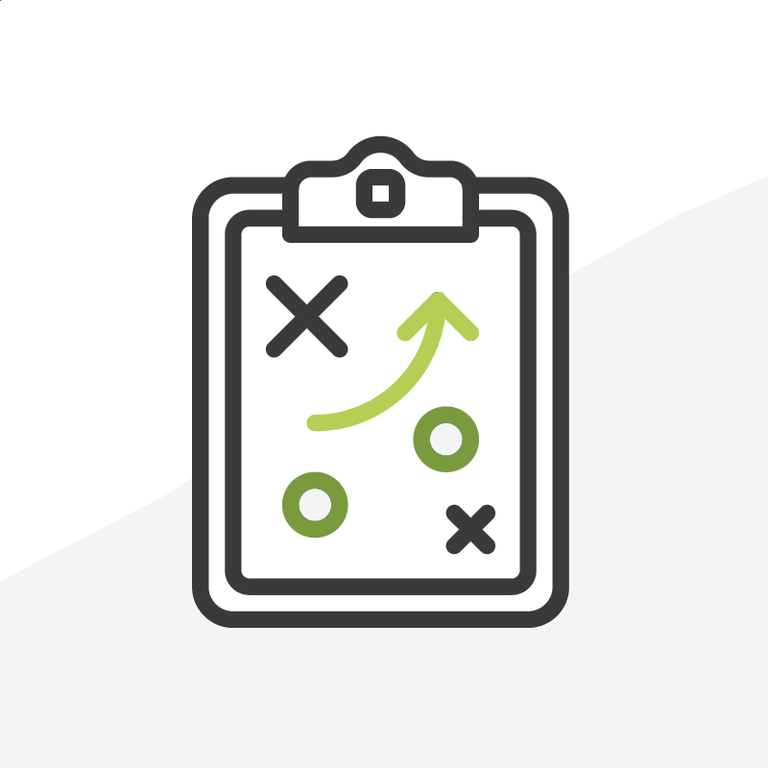 Order of Operations: How to Make Sense of all the Ops-tions
Right now Ops are all the Rage — read more to get a crash course about different areas of Operations, how they impact business, and identify which ones you might need.
Let's start with the basics. What does Ops mean? Does it refer to a team of people? Their actions and activities? Practices and tasks? Ops is short for Operations and in some ways it is used to describe all of the above. Operational departments or teams can refer to a lot of different areas in the realm of tech and business, and we're going to dive into some of the key Ops in the SaaS space here.
Sales Ops
Sales Operations (also sometimes referred to as Business Operations, Sales Support, or Sales Engineering) oversees business activities and processes for your Sales organization. This team is well versed in using technology to help keep Sales teams happy and productive. A few tasks that fall under the purview of Sales Ops include overseeing sales technology including CRM (ahem… Salesforce) and 3rd party integrations, managing budget, contracts, and renewals of technology products and partners, reporting on ROI, KPIs, Pipeline Tracking, and Forecasting.
"Sales leaders need to have the data available, the technology in place and the advice of a good operations team. Whey they do, reaching sales targets is intentional, and not a happy accident."- Steve Wellman, Director of Operations for FreshLime
Sales Ops might leverage a number of tools in conjunction with Salesforce to keep their Sales Teams running efficiently. These can include email integration for activity tracking, cadencing applications, data enrichment, Connected Campaigns to track event ROI, Opportunity Kanban, and Collaborative Forecasting.
Marketing Ops
Marketing or Email Operations enable the people, processes, and technology of a Marketing Team to support their organization at scale. They oversee the planning and deployment of marketing campaigns, including content strategy, target audiences, data integrity, testing, and analytics. Much like Sales Ops, Marketing Ops reports on the performance of different marketing initiatives to determine ROI, and uses analytics to determine which marketing campaigns should be stopped or expanded upon.
"Marketing operations is the backbone of marketing. When done well, marketing teams deliver the right message to the right people at the right time, with attribution in place that tracks return on investment (ROI) effectively."- Sean Kennedy, Senior Marketing Operations Specialist at Zapier
There are many scenarios when Marketing Ops works closely with the CRM team– especially when their digital marketing platform is integrated with the CRM like Marketing Cloud and Salesforce. The Marketing Ops team will monitor key CRM functionality related to campaigns, opt-in status, objects and fields for segmentation while CRM end users are often interested in deliverability and email engagement.
RevOps
A common perception is that Revenue Operations exists at the intersection of Sales Ops and Marketing Ops; however, RevOps is more than that because it refers to the convergence of all revenue streams for an organization. This definitely includes Sales and Marketing, but also includes departments like Customer Service/Support/Success. I like to think of this like an Account or Campaign Hierarchy —I bet your mind immediately goes to the Salesforce visual too — where Revenue Ops is the parent, and Sales Ops, Marketing Ops, and other revenue influencing departments in your organization are all related children in the hierarchy.
Technology is a driving force in RevOps, helping bring alignment and visibility between different departments. A Rev Ops professional might be looking at the gaps between these different business areas and making sure they are all driving towards the same end goal (and profitability).
DevOps
I saved the best for last (or at least my current favorite of the Ops) —Development Operations. This is the intersection of Information Technology and deployment of custom development. At its core, Salesforce DevOps refers to using automation to handle deployments more efficiently, more quickly, and with less headache. If you've ever used change-sets for a large scale deployment, I bet you can relate to why more organizations are turning to a formalized DevOps process. According to The State of Salesforce DevOps 2023 report, 
"To keep pace with the workload, handle complex deployments reliably, and deliver for the business, Salesforce teams are turning to DevOps as a way to streamline their release processes and increase efficiency."
Salesforce recently launched the DevOps Center that is native to Salesforce and FREE to use. There are also some fantastic products in the DevOps space like Gearset, Copado, and Flosum (just to name a few) that can help your organization move to a more streamlined development operations process. If you're interested in learning more about DevOps, you should check out the DevOps Launchpad, a free training course that is tool agnostic. You can even earn a Salesforce DevOps Fundamental certification and/or Salesforce DevOps Leadership certification.
What's your OPs-inion?
I hope this has cleared up some of the different Ops on the table for you. What do you think? What is relevant to your organization? Keep in mind that just because you don't have a sales team, that doesn't mean your organization might not want to steal some of these tactics and organizational structural components. In fact, check out my blog post on What Nonprofits can Learn (and Steal) from Sales Teams.

Want to talk Ops? Find me on the Salesforce Trailblazer Community, or tweet directly at me on Twitter @salesforceK8.