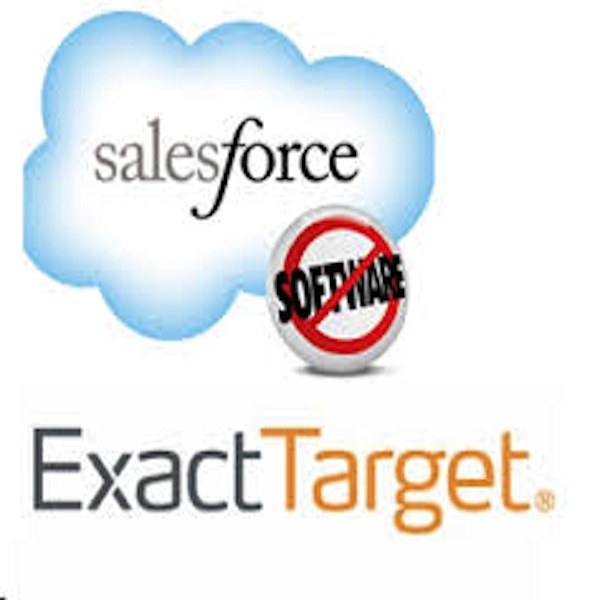 Salesforce.com Acquisitions in 2013
In the past, Salesforce.com's purchase of companies such as Radian6, Jigsaw, Heroku, etc...has enhanced the Salesforce platform; 2013 is no different.
Although they have invested in many companies this year, the big news splashing the headlines before and after Dreamforce 13 are their acquisitions, most notably ExactTarget. Here's a list of the acquired companies I was able to find information about on the web.
Cloudconnect.com - Acquired in November
Cloudconnect.com will be part of Heroku. It provides a simple and seamless way to integrate and sync Salesforce.com with relational databases such as MySql and Postgres. You can access all of your customer data from Salesforce from a familiar database connection, all in the cloud and without software.
At Dreamforce 13, the emphasis was on mobile applications. Making its Force.com and Heroku platform-as-a-service offerings good venues for developing, deploying, and distributing those mobile apps. The acquisition of Cloudconnect.com by Salesforce.com looks like it ties into the Heroku1 project.
I'm guessing we'll be hearing in the first half of next year more announcements about Heroku1, the question is, how will it be differentiated from Force.com? From the sounds of it Heroku1 will be used  for customer-facing apps and Force.com for employee-facing apps.
ExactTarget - Acquired in July for $2.5 Billion
This was by far the biggest publicized purchase for Salesforce.com in 2013.  ExactTarget is the leading cloud marketing platform and is used by more than 6,000 companies including Coca-Cola, Gap and Nike to manage their digital marketing. The dramatic increase in consumer and business use of social networks, mobile devices, and new digital technologies is causing a revolution in marketing, as budgets previously spent on traditional media are now moving to digital campaigns.  
Obvious to me and many others is that with the purchase of this company, Salesforce.com's goal of becoming the world's leading CRM platform is even closer to being realized. Customers will be able to extend their investment in sales, service and social marketing with ExactTarget.  
It makes sense to me that Salesforce.com would focus on enhancing features of Leads and Campaign management in the near future in an effort to make the marketing side of the platform blend seamlessly with ExactTraget's features. The purchase of ExactTarget was a very smart move for Salesforce.com
EdgeSpring - Acquired in June
EdgeSpring is an enterprise business intelligence and analytics startup. The platform accelerates the building of analytics applications that parse business intelligence data like sales, financials and more. The company wants to allow businesses to derive insights from data of any size or structure and make it easy for business leaders to ask questions in plain language and get answers from their datasets.
There's little information available as to exactly why Salesforce.com acquired EdgeSpring.  However, I can see Salesforce utilizing the technology to potentially rework the way we define and build reports within Force.com. At least, I'm hoping that's what they'll do.
Clipboard - Acquired in May for $12 Million
Clipboard was a bookmarklet-based web clipping service but dismantled when Salesforce.com acquired them in May. It would let you highlight things from around the web and "clip" them into a digital storage locker for later perusal. Once in their backend, clipped content could be annotated, shared, or just browsed at a later date.
It's not clear whether Salesforce.com has acquired the company for its staff or its technology. However, Clipboard's CEO Gary Flake will be vice president of engineering at Salesforce.com, with the company's core engineering and design team also joining and reporting to Flake.
It would be interesting if they used this technology in several ways; having the ability to pull whatever you want off sites placed directly into activities, content, chatter,  and even specific fields within objects. I guess we will have to hang tight, wait and see.
EntropySoft - Acquired in February
EntropySoft was a maker of content management and integration software. It's technology offered a network of connectors that orchestrate the integration of files from enterprise content management and file-sharing services. These connectors also integrate with repositories and applications.
It's looks like Salesforce.com's acquisition of EntrypySoft was meant to bolster it's Chatterbox service, the file-sharing service it launched as a competitor to Box and other services. As of September, Salesforce.com has renamed Chatterbox. The new service is called Salesforce Files and the company is positioning it as a way to seamlessly connect any file with sales, service, marketing and other business processes from any device.
Salesforce Files is in private beta at this time so I'm looking forward to understanding it's full capabilities with the general release (I'm assuming will be sometime next year).
With all the acquisitions in 2013 it'll be interesting to see what happens in 2014; will there be more or will the company take pause and build out new functionality based on this years purchases? Maybe it will be a little bit of both!
Please feel free to comment below, on our Facebook page, or directly at me on Twitter @LeiferAshley.