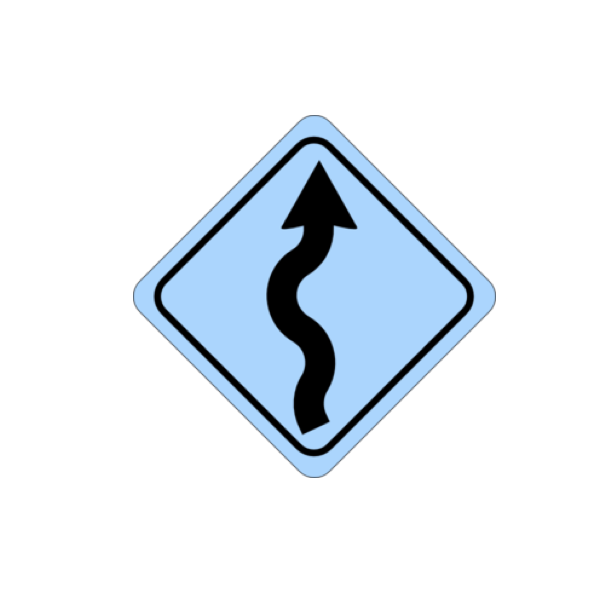 Salesforce Winter 16 Release Need-to-Know for Marketers
Winter '16 carries news of a host of enhancements to Pardot and Marketing Cloud that echo a theme of tighter integration with the CRM, with features to make techies, sales users, marketing users, and even service users all a little happier. We also discuss some key Lightning Experience considerations for marketers.
Lightning is the big news of Winter '16, and it does have some implications for marketers, but first let's take a look at Pardot and Marketing Cloud. These products are not exactly on the same release schedule as Salesforce, but it is still a good time to explore their progress in the perspective of Salesforce's overall evolution.
Marketing Cloud
Journey Builder is now very cozy with CRM functionality. You can launch a customer into a journey based on updates on their Salesforce record (called entry events) and create Salesforce records like cases and opportunities inside Journey Builder. It seems so obvious, but hits on an important aspect of how businesses are evolving. When the customer is the center, marketing pros are ever more engaged with the activity of sales and service, and tools that empower this model are key to success.
Marketing Cloud is also positioning itself for a real leg up on other marketing tools by offering integration potential with big time advertising networks for display advertising, going way beyond the social network and Google integrations that have become standard fare. Now you're going to say, who cares about banner ads anymore? I'll tell you who—someone who has the power of all their CRM data behind interactions with the ever more sophisticated advertising options offered by top notch ad networks. From my perspective, though, Active Audiences seems a little too good to be true. I'm eager to see how well customers are really able to leverage this tool and if it can keep pace with the wild world of advertising.
Pardot
Now, I love Pardot for a lot of reasons, but I will admit its Salesforce connector isn't perfect. The good new is that it is on a consistent path to improvement, and with Winter '16 the syncing speed has vastly increased. Also, as of this writing, Pardot just came out with much needed bidirectional syncing enhancements optionally allowing field values to 'win' based on last modification, rather than a broad stroke choice between Pardot and Salesforce. I know I will be turning this one on ASAP! Great steps in what I'm hoping will be a series of upgrades to make these two tools as seamless as possible.
If you're a regular Pardot user, you will already be familiar with some of the features being announced in the Winter '16 release notes, such as variable tags to dynamically personalize email messaging, and the ability to have Prospects created automatically when an Lead/Contact email is added to Salesforce. You're also, I'm sure, enjoying that nice widescreen email editor.
Also, if you are using the Engage product, it's no longer an "all or nothing" choice when it comes to logging email activity. Syncing Engage emails is a separate setting in the connector, meaning you can choose to log just these, not log these, or log both these and Pardot marketing emails. Considering the often troubling proliferation of Activity records when you choose to log Pardot emails, this is a very welcome piece of functionality.
Note: If you are looking for Pardot in the Release Notes, it's under the Sales node. Interesting.
Lightning
Where would a Winter '16 blog post be without mentioning Lightning? Here it is with some words of caution. First, Salesforce Campaigns are not yet available in Lightning. I repeat, Campaigns and Campaign members are not in Lightning. This means if you are using these features, say, with Pardot (or on their own) and turn on Lightning Experience, Salesforce will toss you back into Classic when you try to access the object tab or a record. Hopefully we are not more than a release or two away from having these very important and widely used features available in the Lightning Experience.
Also, mass email is not available in Lightning, and emailing and email templates are turned upside down. Lightning Email is not available on all objects, including custom objects and those that are not yet supported in Lightning. Email templates you created in Salesforce Classic can't be used from within Lightning Experience, and Lightning Experience templates are exclusively custom HTML (that's right, no letterhead, no Visualforce, not even plain text.)
This is going to be a big shakeup but I think ultimately the email experience in Salesforce will be more consistent with how we experience email in other aspects of our work and lives as it progresses. As marketers, don't panic; start taking stock of email templates you control for your organization and look at this as an opportunity to upgrade brand consistency and the overall look and feel of the emails coming out of Salesforce.
Also, you can easily switch back and forth from Lightning, so if you want to get a taste of the new experience you can still turn it on, you just need to switch back to Classic to work on things like campaigns. Make sure your administrator and the Salesforce decision-makers at your organization know and understand the implications for campaigns and emailing before turning on Lightning for users.
Overall, I see progress toward empowering the marketer to harness all of the goodies of Salesforce with rapidly evolving tools that serve a customer-centric philosophy. I am really looking forward to what comes next with Lightning, Pardot, and Marketing Cloud.

Please feel free to comment below, on the Salesforce Success Community, on our Facebook page, or directly at me on Twitter @ifitfloats.