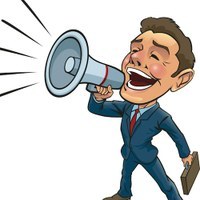 Why Sales Teams Should Be Excited About Winter 16
A look at what sales teams should be excited about in the new Salesforce Winter 16 release.
There is no better way to keep the lightning striking after an amazing Dreamforce than with the Winter '16 release. We are treated with 450 plus pages outlining Lightning and other new and enhanced Salesforce features and functions. If you missed the first three parts of our review series, feel free to check out our Rapid Reaction, Service Cloud and Financial Services blogs. In this part we dive into the world of the Sales Cloud.  Here are some Lightning and Non-Lightning features every sales team should be excited about and why.
Lightning Experience - Opportunity and Lead Workspace
A sales rep is constantly reviewing where Leads or Opportunities are in a pipeline and assessing what needs to be done to move them to the next stage.  The Lead and Opportunity Workspaces do just that by providing a visually guided experience while you work through your Lead or Opportunity stages. At each stage in the Sales Path you are presented with important information about the Lead or Opportunity along with potential tips and reminders.  Key demographic and related information such as contacts, products, and notes are consolidated on the screen and via the composer so you can quickly log calls, create tasks, events, and send emails. It is truly a one stop shop for Leads and Opportunity management and another step in the direction to create a more efficient and intelligent CRM.
Lightning Experience - List Views
As someone who lives in list views and the Forecast tab, combining the two into one screen would be awesome.  The new enhanced lists views accomplishes this by allowing you to quickly switch to the Opportunity Board.  The Opportunity Board provides you most of what the Forecasts tab does with a visual representation of your pipeline by stage along with drag and drop functionality allowing users to easily move Opportunities to a new stage. In addition, Salesforce give you the ability to search for lists views and visualize list view data in vertical bar, horizontal bar, or donut charts. You do lose some functionality here with no inline editing or the ability to Chatter follow but the good outweighs the bad.  I would assume Salesforce will continue to enhance this and would see these functions back shortly over the next few releases.
Account Insights
Account Insights is a nice news feature that provides 20 news articles that help to keep you up to date on your accounts and industries of focus.  Salesforce leverages Data.com and other third party vendors to provide the articles and prefilters the news to avoid spam and inappropriate material.  Insights can be viewed on the Home Screen where articles relate to recently viewed accounts and opportunities and on the Account Record Detail Page where they relate to the account, industry and executives.  You cannot add or change the news sources but the good news is you are getting Data.com content without the need of a Data.com license.  The results can be a little off but it is a great step in the direction of a more intelligent CRM. Let's see how it evolves over the next year.
Quick Hits
Here are a few quick ones that are worth mentioning.  
Faster Dupe Check in Lightning Experience: When using Data.com Duplicate Management prior to this release, your duplicate rules ran only when you tried to save a record. Now, they run as you complete fields on a record, so users don't have to continue entering data for a record that's already in Salesforce.
Outlook Sync: Salesforce for Outlook now supports Windows 10 and allows you to sync your contact's home addresses along with the ability to view Salesforce records related to recurring events from the side panel.
There are many other enhancements in Winter '16 which might be of interest to you.  I would recommend you take a look at our other blogs as mentioned above as well as skim through the release notes to see if anything else catches your attention.
Please feel free to comment below, on the Salesforce Success Community, on our Facebook page, or directly at me on Twitter @Salvatoriello.