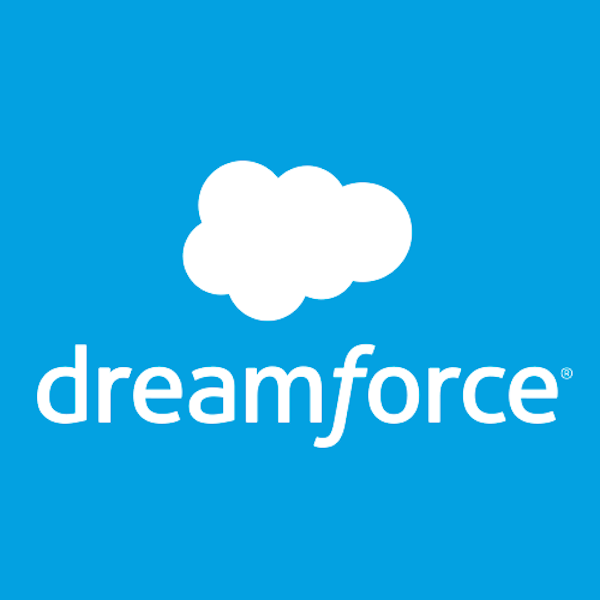 Top 10 Reasons to go to Dreamforce 16
Here is a look at the top ten reasons to go to Dreamforce 2016.
Where has the time gone? It felt like it was only yesterday I was enjoying the sounds of the Foo Fighters at Pier 70. Dreamforce 2016 hits the streets of San Francisco on October 4th thru the 7th and there is no better way to kick-off the MLB playoffs than to hear about what is new in the world of Cloud Computing with over 130,000+ other Salesforce disciples. Here are the top ten reasons to attend Dreamforce 2016.
Heard of Shark Tank? Want to pitch a startup idea to Mark Cuban and other celebrity judges? Here is your opportunity with the first ever Dreamforce startup pitch event being called Dreampitch. You can apply online and the three finalists will be flown out to Dreamforce with the opportunity to win 150K investment from Salesforce Ventures.
#9 Keynote Opening Band
One of the Dreamforce surprises I always get a kick out of is the guest band to open Marc Benioff's keynote. Last year we got to hear Stevie Wonder, in 2014 we got the Beach Boys and  in 2013 we got to go back in time with Huey Lewis! Who will it be this year?
#8 Tony Robbins
This is not the first time we will see Tony Robbins at Dreamforce but he never disappoints. Fresh of the release of his Netflix "I Am Not Your Guru" documentary, Mr. Robbins will be giving us a three hour keynote I am sure will be filled with music, inspiration and a lot of energy. A great way to end day one of Dreamforce.
#7 Dreamfest and UCSF Benefit featuring U2
Last year was an epic concert featuring The Killers, Gary Clark Jr. and the Foo Fighters. How do you top that? How 'bout one of the greatest bands ever, U2. I personally have never seen U2 so this is definitely a bucket list item for me that I am eager to check off. Last year the concert raised over 10 million dollars to benefit the UCSF Children's Hospitals. Hopefully this year they can top that!
#6 Celebrity Keynotes
Last year's list of celebrity keynote speakers didn't disappoint with the likes of Goldie Hawn (Actress), Susan Wojcicki (CEO of YouTube), and Jessica Alba (Actress). This year we are lucky to hear Deborah Dugan (CEO of (RED)), Astronauts Scott and Mark Kelly and Billie Jean King (Tennis Star and Sports Icon) to name a few. Some will have limited seating so registering sooner than later is recommended.
#5 Philanthropy
Dreamforce is not just about technology and what new big product or functionality Salesforce plans to deliver in the coming months. (Safe Harbor) It is very much about awareness of global issues, what we can do about it and act upon while we are there.  Whether it is a food drive, book drive or the ability to make a donation to one of many nonprofits to be featured on stage, Salesforce makes it easy to give back.
#4 Networking
Each year we get to meet new people from around the world who share the love for Salesforce and other things. Whether it is for career advancement or just to collaborate with like minded people in your industry, Dreamforce is a networking mega event. This is also a great place to reconnect with some old friends. Some of my better friends today were made at Dreamforce.
#3 Marc Benioff
How often do you have the opportunity to hear "the decade's top innovator" as per Forbes speak in person? Marc Benioff has made a lot of news this past year inside and outside of Salesforce and with the Presidential Election right around the corner I am very interested to hear what he has to say in his keynotes. It's also great to witness the chemistry between Marc and Parker Harris and you only get to see that at Dreamforce.
#2  ROI
Salesforce surveyed previous attendees and it just so happened that 96% of the attendees surveyed said their business improvements outweighed the cost of going to Dreamforce. In addition they reported gains across key business metrics for sales, service, marketing, and IT.  Results reported a 32% average increase in sales productivity, 36% increase in customer satisfaction, 39% increase in marketing ROI and a 51% faster deployment of IT programs. If you are having trouble getting approval to go to Dreamforce, feel free to drop these stats on the boss.
#1 Education
Salesforce has done a ton of work in helping enable people to learn Salesforce with the likes of Trailhead and the continued growth of user groups and regional events. At Dreamforce however  you get access to over 2,000 sessions, 1,000+ product demos, hands on trainings, certifications and other educational opportunities such as meeting with product managers or mingling with Salesforce MVPs in The Dreamforce Campground.
Another Dreamforce and another top ten reasons to go. Please feel free to comment below, on the Salesforce Success Community, on our Facebook page, or directly at me on Twitter @Salvatoriello