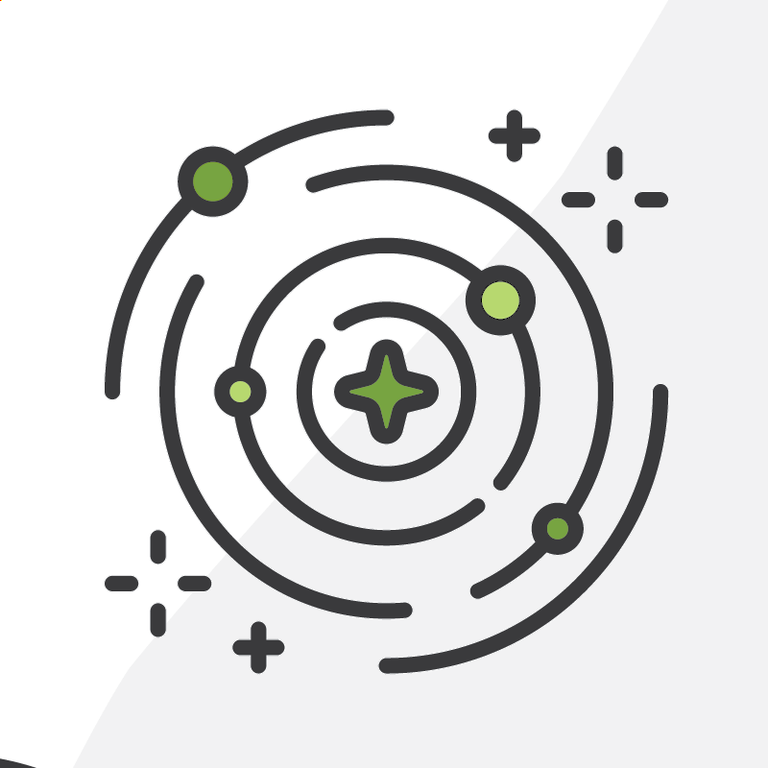 Don't Panic Part 2: Data Migration, the Universe, and Everything
How to prepare for a successful data migration to Salesforce — no matter what CRM you are coming from.
In my last post, we talked about making the move from Luminate (LCRM) to Salesforce and NPSP before the LCRM end-of-life in Summer 2022. If your nonprofit is planning to move away from a legacy system, you might feel the pressure of moving all your historic data. You are not alone. Read on, and don't forget your towel. 
Data Migration
If you had been able to make the trip to Alpha Centauri to view the planning charts and demolition orders on display over the past 50 years — it's only four light years away you know, you might be feeling more confident about moving your data. Data migration is the biggest piece of any new implementation project and trying to get it all right can feel overwhelming. Almost as scary as a sperm whale having to come to terms with its identity while falling several miles to the surface of an alien planet… Just as you start to build a coherent picture of things, the ground starts coming at you very very fast.
Fortunately for your nonprofit, there are more than twenty Salesforce Premium Partners that specialize in Nonprofit Cloud Consulting, including Arkus, that have done these kinds of migrations from LCRM and other Blackbaud products like Raiser's Edge before, and can guide you through a successful data migration and ensure all data you want to keep lands safe and sound in your new Salesforce org with NPSP.
The key to a successful data migration is planning and a thoughtful data review. It might seem appealing to just push all your existing data directly to NPSP, but you will thank yourself in the long run if you follow these steps prior to migrating your data.
1. Do a thorough data review.
Look at your object/table structure and the fields you are using. Do you have records that should be archived? Do you have fields in your CRM that don't capture the correct information or aren't being used at all? It might seem like a behemoth task, but going through your fields one by one and doing inventory will ensure your new version of NPSP is capturing what you need it to and isn't populated with archived, unnecessary data.  If you work with Arkus, or another Salesforce partner, this will most likely be an exercise you do together, so if you come into your requirements calls thoroughly prepared you will be saving your nonprofit both time and money.
2. Once you've decided what data you're migrating, clean it up.
It can be tempting to just push all your existing data to Salesforce, especially when you are feeling the weight of an impending sunset; but this is an opportunity to archive old data, remove duplicates, and only migrate the records you need for reporting and historical purposes. Putting in the work will feel worth it when you log into your new edition of Salesforce with NPSP and your data is clean and accessible. Channel your inner Zaphod Beeblebrox walking into the Heart of Gold spaceship for the first time — shiny, new, and so nice you'll think you stole it! 
3. Know your data structure.
We started this series speaking specifically about LCRM, and if your move is away from this platform you'll need to understand that LCRM is unique. It is a managed package which means it sits on top of the Salesforce platform. While built on Salesforce, the object structure is different. This means your data migration won't be as straightforward as first meets the eye. You aren't able to match objects directly and will still need to take the data mapping steps you would need for a platform like Raiser's Edge. 
4. Partner with someone who knows the way. 
Working with a Salesforce partner that has done migration projects similar to yours is crucial — they will have a solid understanding of the object structure, and a migration template to help guide your project. While every nonprofit is different and will make different use of any CRM capabilities and have unique customizations, having this underlying blueprint for success is like having your own Magrathean Designer for your Salesforce org — making sure the coastlines are just right. 
5. Start small.
Do some test batches to make sure the data is landing correctly in your new org. If you migrate a group of test records you can see how they interact with each other, check what your reporting looks like, and get familiar with NPSP. This will help you feel more confident when all your data is imported.
The Universe
Once your data is clean and ready to go and you've worked with your implementation partner to customize Salesforce to meet your business processes, the fun part begins. This is when you can get into your new Salesforce org and see your (shiny, clean) data at work. My favorite part of any data migration project is the first time I pull a report or look at a dashboard and have accurate data structured exactly how it needs to be without needing to do any type of tweaking. It feels like I have found the Answer to the Great Question of Life, the Universe, and Everything… 42.
Once your data migration is complete, don't let all the hard work you put in go to waste. Have regular governance meetings to ensure your Salesforce instance is functioning efficiently for your nonprofit. Check out this Governance Basics Trailhead Module to learn more. You can also use this Metazoa Free Data Dictionary Report to stay on top of compliance and document the great work you've done.
Even if you're one of the nonprofits being forced out of LCRM, it doesn't mean your world is coming to end and you have cause to panic. A data migration is a lot of work to get right, but the rewards are immeasurable: you will see usage stats rise, drive efficiency, and increase data accuracy if you put in the time up front. 
So long, and thanks for all the fish.
And Everything
Still panicked or want to talk more about making the move to NPSP? Watch the recording from our webinar, Lights Out: Your Luminate to NPSP Migration Guide. 
You can also tweet me directly @SalesforceK8 or find me in the Salesforce Community. You can find Arkus in the Salesforce Trailblazer Community too.