Arkus Out in the Summer Salesforce Community of 2023
Here's where Arkies are going to be in the cool Salesforce Summer months!
Get ready! Arkies are showing up in a number places of places in the coming months online and in person. We're excited for a Summer of action and gearing up for the Fall too.
Where can you connect with us and the Salesforce ecosystem? Keep reading.
Learning Opportunities 
Awesome Arkus Experts are sharing their knowledge online — times two in recent times on the Salesforce Automate This! podcast. 
Check the archives if you missed Arkus Implementation Consultant Brandon Van Galder talking about optimizing omnichannel waterfall routing on the podcast. There's a blog post where he dives deeper into the topic along with a YouTube video of the recent episode. 
This was live but the video lives on! Watch now.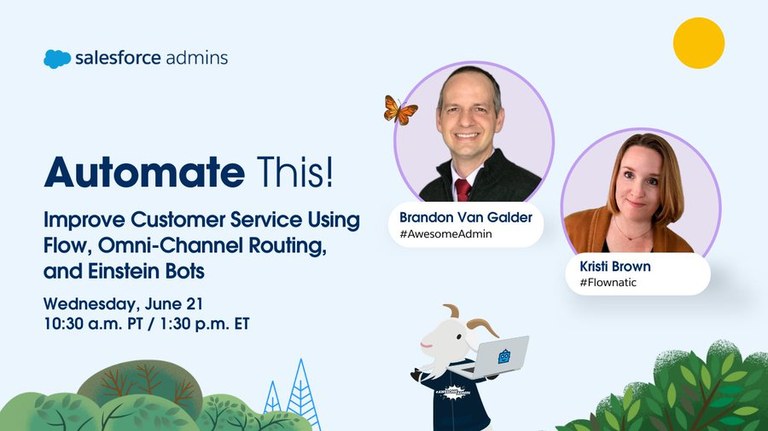 July is flownatic time — save the date for real-time action with Anne Powell on Automate This!
Arkies are very excited to see fellow Arkus Implementation Consultant and flow-expert presenter Anne Powell join next month's Automate This! with Christina Nava and Jennifer W. Lee. They will be talking about how to gather information from Experience Cloud users using Flow on Wednesday, July 26th at 1:30 pm ET.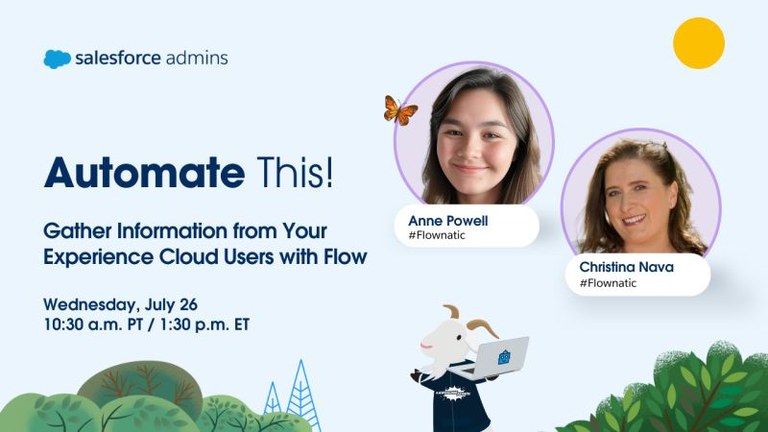 Follow Arkus on LinkedIn (link at the end of the post) to be notified of the link for the live stream page soon. If you can't watch live, the video will be shared on demand on the same page next month. 
Events and Conferences 
While a flurry of Dreamforce plan-making takes place, our team is hitting the road for a few other awesome events in the meantime. Here are a few of the events we're headed to: 
Forcelandia July 12 - 13th 
Kate Lessard, Delivery Team Manager Extraordinaire is headed to this Salesforce-focused conference where she will share her DevOps expertise as a speaker. Register and learn more.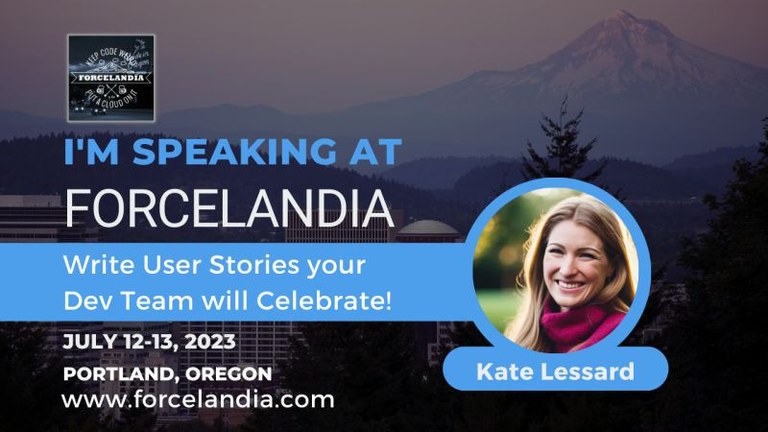 Stay tuned for more info in updates to this post on who will be at the following events: 
Tahoe Dreamin July 20 - 21
Southeast Dreamin July 28
Midwest Dreamin August 16
Witness Success August 18
Mile High Dreamin August 30 - 31
Careers 
Arkus is hiring! Our steady growth continues and we have opened up several new opportunities including for a Marketing Practice team member and Implementation Consultant. What is life like as an Arky? Marilyn Delbosque, Arkus Implementation Manager recently celebrated her one-year Arkyversary and shared this reflection as she looked back on the year. 
"I am truly grateful to work for Arkus. Arkus supports my learning in a variety of ways and promotes a healthy work-life balance. Really. They don't just preach it, they practice it. Arkus gives us independence to work on interesting projects, but we are never alone. There is a great group of intelligent and kind people always willing to help and have your back. This is a consultancy done right, and I'm happy to be here!"
Connect with Marilyn on LinkedIn to see more of her journey to Salesforce consultant, and find a post from her here on the Arkus blog. 
Learn more about Arkus careers on our careers page, or plan to connect with an Arky in person at any of those upcoming events. Have questions for us? Reach out to Arkus through LinkedIn or our contact form.