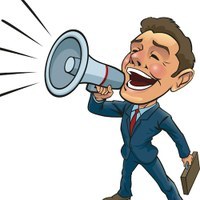 Why Sales Teams Should Be Excited About Spring '14
A look into some new features released in Spring '14 that sales teams should be excited about.
As mentioned in our Rapid Reaction Blog, Spring 14 is upon us with 320 pages of Salesforce goodness. In part 2 of our series of the Salesforce Spring 14 release review, we dive into the world of the Sales Cloud.  As done with every release, here are three features every sales team should be excited about and why.
Salesforce1
Salesforce1 was released to the community at Dreamforce 2013 and is a must mention for this post. For those who don't know, Salesforce1 at it's basic level brings all your apps, actions, notifications and customizations to your mobile device in an easy to use interface.  It had an instantaneous impact in my world from the get go. While at Dreamforce I had a request to regenerate a statement of work and instead of having to find a place to open my MacBook and an internet connection, I was able to quickly go to Salesforce1 to generate the statement of work leveraging conga composer and resend it with only a couple of touches. Pretty cool. Further, Salesforce didn't skip this release to add more functionality.  There are over 15 enhancements like the canned "running late" message you can send to clients or the ability to make a call, log a call or send an email to a Lead.  If you haven't gotten the app yet, I highly suggest you do.  It will save you time in whatever type of sales organization you are in.
Repeat Tasks on a Flexible Schedule
I know this one was mentioned in the Rapid Reaction Blog but as a sales person this had to be mentioned and is a great new feature for anyone using Tasks.  I live in Salesforce Tasks to manage all of my followups and activities around Leads and Opportunities and this is a big time saver.  Now instead of  having to create a followup task almost every time I complete one, I can quickly create a recurring task only once. You can set it for how many times to recur and also for the period of time in between each one.  It will be interesting to see all the triggers you will be able to use.  Considering how many tasks I in particular create on a weekly basis, this will save a lot of time!
Orders
A new object has been added to Salesforce called Orders.  As defined by Salesforce "An order is an agreement between a company and a customer to provision services or deliver products with a known quantity, price, and time."  From what I can tell so far, this object is best used once a contract is already in place or if the sale is a single transaction without being part of an opportunity sales cycle like in a retail store.  For example, if you have a clothing store, clients come to you with the clothes they want to buy. With Orders, you can quickly go the Account and create the sales order leveraging products and a price book.  It will be interesting to see where this goes.  I am guessing it might be a play at penetrating further into the B2C market.
There are many enhancements in Spring '14 and I would recommend you take a look at our rapid reaction blog as well as skim through the release notes to see if anything else catches your attention.  If you would like to discuss further tweet at me at www.twitter.com/Salvatoriello or comment below.