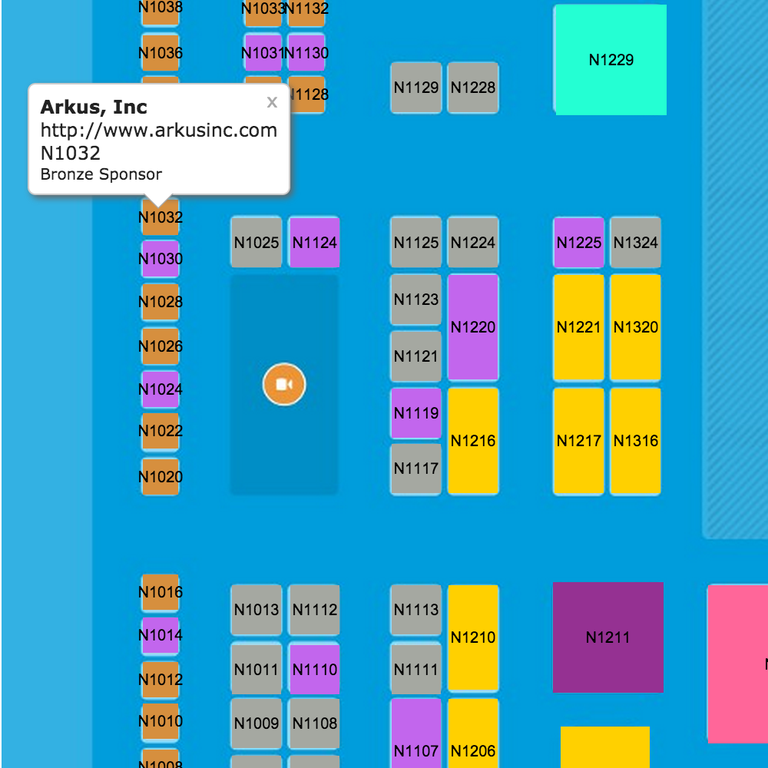 Where to find Arkus at Dreamforce 14
With a large turnout, numbers rising above 100,000, its no wonder Dreamforce '14 (DF14) will be the best ever. This year is jam packed with more sessions, over 1,500, and not one but two Cloud Expos in Moscone North and Moscone West.
These numbers come as no surprise, the conference has been sprawling through the city of San Francisco for years now. The good old days of everything being contained to Moscone North and South are long gone. Now that the conference is so large we figured we'd provide a little primer for where to find us at the event.
Come find Arkus at DF14 to learn about our offerings and all of our favorite things at Dreamforce. Join us to share information, listen to podcasts and learn as you navigate another great line up of keynotes, events, concerts, as well as new products during that bustling week this October. Below you'll find all the physical locations you can interact with the Arkus team knowing full well that we are always active in the Salesforce Success Community to connect virtually.
Arkus on the Expo Floor
First head to our booth located in Moscone North at N1032 to say hello to the friendly folks, get hands on demonstrations of our free AppExchange applications (including our newest free mobile first app launching at DF14), and pick up some great giveaways. Our booth is also a great resource for keeping up with the oh so busy Arkus schedule so make sure to check in at the booth to get the latest and greatest from a scheduling standpoint.
Sessions where Arkus will be Speaking
Monday, 1:30 - 2:10 PM - Building Culture: It's Bigger than Salesforce with Kyla Longe
Thursday, 10:00 - 10:30 AM - Building Culture: It's Bigger than Salesforce with Kyla Longe
Use Work.com and Chatter to improve and manage the culture of your organization. It's not all about flipping a switch and watching the magic happen by itself. In order to make the undesirable desirable, harness peer pressure positively, design rewards and demand accountability you must have a plan if you hope to change the culture in your Salesforce environment. We'll describe practical use-cases, even in regulated industries that will help you drive change, and engage your employees and colleagues. Join us and discover how to get more traction in your Salesforce instance while shifting the culture.
Monday, 3:15 - 5:45 PM - Hands-on Workshop: Introduction to Point-And-Click App Building on Force.com with Jason Atwood
Are you a new Salesforce admin or a Super User looking to understand the power of creating an application with point-and-click tools on the Force.com platform? Join us to familiarize yourself with the tools that exist on the platform and how you can use them to build an app without writing a single line of code. In addition, you'll get hands-on and build a sustainable app that you can put to work today. At the end of the workshop, you'll feel empowered about point-and-click app building, confident in your ability to streamline the business process, and be engaged with Salesforce. Note: This Elevate at Dreamforce Hands-on Workshop is a classroom style hands-on workshop in the DevZone breakout rooms. Please bring your own laptop for the hands-on exercises.
Wednesday, 2:30 - 2:50 PM - Keeping it Simple with Permission Sets with Ashley Leifer
Do you deal with the headaches of managing many users and one-off profiles? Join us to learn how Permission Sets will help you manage users' access rights with more control and freedom than with Profiles alone. You'll learn how Delegated Admin can manage Permission Set assignments. You'll leave knowing how Permission Sets can help you better manage users, with more control, and less overhead.
Thursday, 12:00 - 12:30 PM - Sales Ops Gone Agile with Kyla Longe
Does your organization struggle to balance the demands of Salesforce innovation with strategic initiatives? How do you balance a flexible governance approach with the rigid structure of a project plan? The answer lies in Agile. Join us to learn how to leverage agile for custom Salesforce development and transform your sales and marketing enablement delivery.
CloudFocus Weekly Podcast Live!
Come join Jason Atwood and Justin Edelstein for their CloudFocus Weekly podcast being recorded live in the Admin Zone Podcast Studio at Moscone West. This year there will be outward facing speakers so it will be more inclusive than in years past. You get the chance to watch and listen to the show and get some free goodies while you are at it. Here is the current schedule (subject to change):
Monday - 2:00 - 2:45 PM

Tuesday - 12:00 - 12:45 PM

Wednesday - 1:00 - 1:45 PM
With all of these choices there are plenty of opportunities to spend time with us. So rest up this week and get ready for the marathon that is Dreamforce. We look forward to seeing you at booth N1032.
Please feel free to comment below, on the Salesforce Success Community, on our Facebook page, or directly at me on Twitter @JustEdelstein.