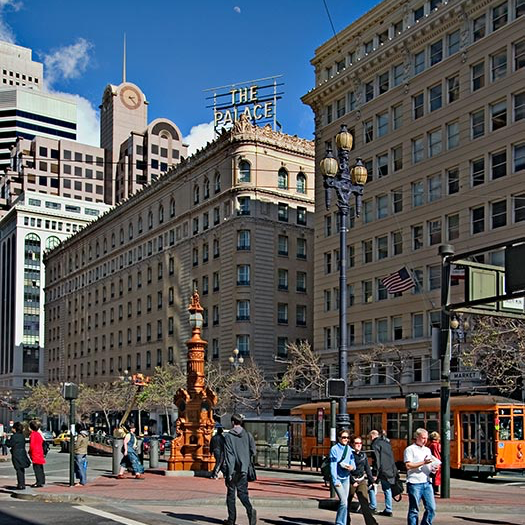 Getting Marketing Smart at Dreamforce 16
Attending Dreamforce? Work in marketing or with marketing tools? Here's some tips on getting the most out of the event.
In case you haven't noticed, Salesforce is paying attention to the needs of marketers in an ever growing way, and this year's Dreamforce lineup is a glowing example. If you are attending and interested in marketing products and best practices a great place to start is the Dreamforce for Marketers page, which lists the locations of marketing-focused content and keynotes of interest. Sessions are clustered mostly (but not exclusively) in the Palace Hotel, with keynotes in Moscone, so you still have to get a little bit of exercise.
The main page notes a couple big-name sessions, but a dive into agenda builder reveals some other gems. I will surely be attending some of the product roadmap sessions, which are typically given by product managers--you know, the ones who really know the skinny on new features. These sessions are a great opportunity to ask follow-up questions on announcements that are not always easy to get answered in a virtual context.
Also on my agenda are the "How Salesforce Uses…" and Hands-on-Training sessions. These take a more practical-application approach and can be especially insightful for those of us who work with Marketing Cloud and/or Pardot on a regular basis. I'm especially looking forward to How Salesforce Uses the Marketing Cloud to Onboard New Customers.
Even if you're got a user of Salesforce's own marketing products, there are sessions for you. Download intelligence on email and social from experts in the field. Shopping for a tool? This Demo Jam promises to be particularly exciting.
And remember, if you can't make a session, bookmark it in agenda builder anyway and watch the video after the fact. I like to focus on making it to sessions where I want to participate in the Q&A or try to meet the presenters and save pure curiosity for the recordings.
Sessions are just one part of the experience, though. If you're in marketing, you already understand the value of making connections, so don't let this opportunity slip by. Take advantage of lunch and cocktail hours and strike up a conversation. With a centralized area for marketing this year, chances are high you'll meet someone doing work you can relate to. We are here to build our expertise and learn from each other, which includes the person next to you in line, not just the one on the stage. Perhaps I will see you there…
Please feel free to comment below, on the Salesforce Success Community, on our Facebook page, or directly at me on Twitter @ifitfloats.