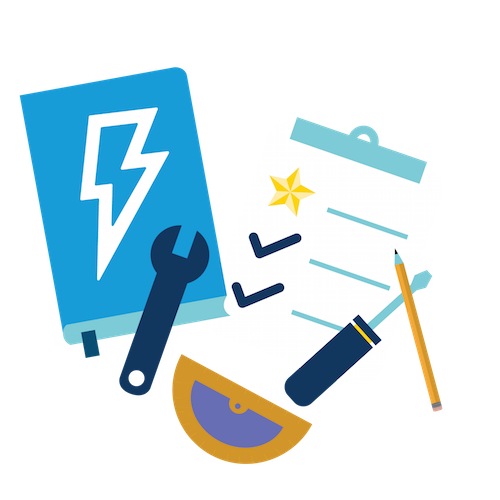 Lightning Features Delivered in Summer 16
A look into some new Lightning features released in Summer '16 that will increase sales productivity
May showers bring June Flowers?  Since Mother Nature in the Northeast has decided to extend the April rain into May, why not spend the time waiting for the sun by checking out the new enhancements in Summer '16.  We are treated with close to 400 hundred pages of notes outlining new and enhanced Salesforce features and functions to celebrate their milestone 50th release! If you missed the first part of our review series, feel free to check out our rapid reaction blog. In this part of the series, we highlight some new Lightning Experience features that will increase sales productivity.
Account Autofill
As someone who is creating new Accounts in Salesforce all the time, the new Account autofill is really cool and will definitely save time.  Upon typing a company in the Account Name Field, Salesforce will offer up suggestions. Once you select the company from the list, other fields will autofill if the data is available. Those fields include Website, Phone and Billing Address (Headquarters only).  This will only work for US-based companies but it is definitely a step in the right direction for quicker data entry and integrity.  I would like this on Leads maybe even more then Accounts but I would assume that is coming.  As a side note and only in Beta, Salesforce will add the logo of the company (US-based only) to an already nicely enhanced visual experience.
Enhanced Email
Salesforce has always allowed you to send emails, but they were sent through Salesforce and not your Gmail or Outlook email.  This unfortunately lead to deliverability issues where many never received the email or it went to a spam folder, which were good reasons to not use it.  In this release you can now send emails through your external email service without leaving Salesforce.  In addition, emails sent from the Lightning Experience Email Composer automatically become Email records instead of Task records.  The new Email detail page displays email the way traditional email applications do and on the detail page display custom fields you add, related lists for senders and recipients and attachments.  This will help sales reps and managers easily get to what they need see in the activity history. Salesforce Email just got a lot better!   FYI, this is only available in the Lightning Experience.
Quick Hits:
Owners of an Opportunity can now create Opportunity Teams or set up team roles without having to switch back to Salesforce Classic. This also applies to Account Teams.

If you find value in Account Insights, it will now show up on the Opportunities page.

For those reps who work with Products on an Opportunity, when you select "Add Product" on the Products related list, you will see a list of up to five products in the current price book that they've recently added. This is a nice time saver for those who work the same small set of products a lot. Product autofill search will also be available but will not be released until two weeks after the release.

You can now log calls and update meetings and tasks faster without having to leave the activity timeline. A new menu located on the timeline items contains options for updating activities.

Chart Fun!  Funnel, scatter, combo, and cumulative line charts are now available in Lightning Experience.  Funnel charts are available in Reports and Dashboards while scatter, combo, and cumulative are only available in Dashboards.
There are many other enhancements in Summer '16 that might be of interest to you.  I would recommend you take a look at our rapid reaction blog as mentioned above as well as skim through the release notes to see if anything else catches your attention.
Please feel free to comment below, on the Salesforce Success Community, on our Facebook page, or directly at me on Twitter @Salvatoriello.