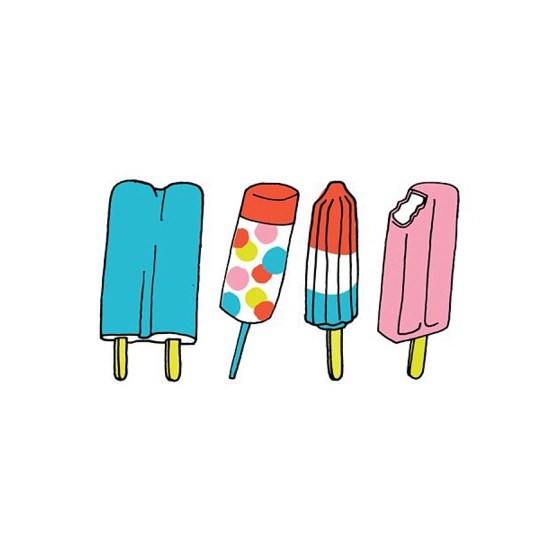 Summer 16 Treats for Marketing with Salesforce
Taking the opportunity of the Summer '16 release to review some recent improvements to Pardot and Marketing Cloud, as well as a quick look at release features relevant for any marketer using Salesforce.
The release cycle for Salesforce's flagship marketing tools, Marketing Cloud and Pardot, are not tied to Salesforce's general thrice yearly release cycle, and with the Summer '16 release they have almost entirely disappeared from the release notes. There's not a single mention of Pardot, and Marketing Cloud gets a nice little blurb about what it is without even a link to its own, separate release page. So does this mean we shouldn't be talking about the evolution of these systems in the same breath as the overall platform release? Not at all. In fact, the Salesforce release cycle provides us with a structured opportunity to review all of the things we use in conjunction with Salesforce, and marketing applications are high on that list for many customers.
Marketing Cloud
Marketing Cloud has a release schedule that is established on a year to year basis and published in detail in advance. You can also sign up for notifications on these releases, which is a no-brainer if you are dealing intimately with the tool. For the purposes of this article I am going to focus on the May 2016 release.
Marketing Cloud's May 2016 release was a hefty one, introducing the Marketing Cloud mobile app and an open beta for the new Email Studio and Content Builder features. It also included some major bug extermination, including fixing some issues with deduplication. And of course, what would any Salesforce product release be these days without a mention of Lightning? This is very interesting when it comes to the path for Marketing Cloud, because it indicates moving toward an experience of the product that is more consistent with the rest of Salesforce's flagship Clouds. Marketing Cloud Connect becoming ("evolving into," as the release notes put it) Marketing Cloud Lightning means the product we interact with looks and feels more like Salesforce and indicates to me a priority on making the integration more fluid. I'm excited to watch this evolve.
Pardot
Pardot breaks from the release cycle model entirely, offering rolling improvements published on their New Features page, regularly emailed to customers in a nice narrative message with links to blog entries and help articles, and often displayed prominently upon logging into the system whether you ask for it or not. In the past month Pardot customers received two substantial goodies--Multiple Scoring Categories and a serious beefing up of the Competitor Monitoring feature.
In response to Multiple Scoring Categories: THANK YOU! This enables marketers to set up additional scoring schemes on top of the regular score, adding capacity to track prospects interest in something like different products a business sells or other non-mutually exclusive types of prospect nurturing. I know many nonprofit organizations use Pardot as well as businesses, and this could have a great use case in scoring against things like donations, volunteering and/or specific programs. With this feature Pardot is taking a big step forward in meeting the needs of organizations that fuel multiple business streams with one marketing engine (and one Salesforce org.)
Competitor Monitoring is basically a way to see how well your website is battling it out in the search term arena. While this isn't a feature that gets a lot of hype against all the other bells and whistles of the platform, that might be changing. Pardot just doubled the set of metrics covered by the report, giving marketers real ammunition for making content and SEO decisions without crunching lots of numbers.
Summer '16 Marketing Implications
If you use any other marketing application in conjunction with Salesforce, make sure you are keeping up on releases and improvements to those products as well as the overall Salesforce release notes. This way you can avoid any surprises when new Salesforce features have implications for your marketing integration and you don't miss out on any opportunities to take advantages of release features that could add power to your marketing activities.
Many marketing applications (including Pardot) leverage Visualforce pages embedded in Salesforce detail pages for Leads, Contacts, Campaigns, and other objects to give non-marketing users insight into the good work you are doing delivering leads and nurturing customers. For some this has been a barrier to entry for Lightning Experience. In the Summer '16 release notes Salesforce tells us this may be less of a problem, in some cases. So spin up one of your extra sandboxes and see what this means for you.
Also, the ability to automatically get geocodes for addresses in Salesforce might mean you can leverage this information in your marketing application (depending on the tool you use, how it syncs data, and your use case.) I'm excited to see what all the creative marketers out there find to do with this wealth of information.
It is also a good idea to review the evolving security and identity features to make sure they don't affect how your marketing applications or marketing users access Salesforce. While I'm not seeing any specific red flags in this release, this is always an important area to assess.
Do you see any other features in Summer '16 that are of special importance to marketers, or have comments on the latest goodies from Marketing Cloud and Pardot? Please feel free to comment below, on the Salesforce Success Community, on our Facebook page, or directly at me on Twitter @ifitfloats.