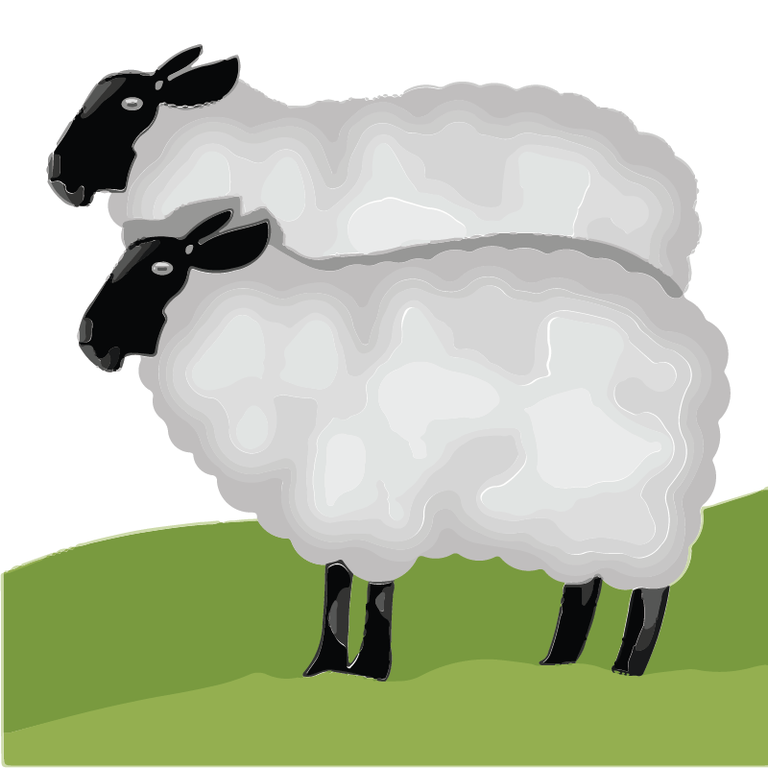 Clone This User Summer 19 Lightning Optimization
Let's take a look at the details of the new Clone This User release and the fun new ways to duplicate users.
Clone This User is a free app built by Arkus to help admins and support users create a brand new user that is a clone of an existing one. Since the release of Clone This User in 2014, the Salesforce user interface has undergone some big changes. We are proud to announce the latest release of Clone This User, also known as CTU, with optimization for Lightning. 
Clone This User New Look
As all orgs switch from Classic to Lightning this fall, Clone This User is ready to make the transition with your org. CTU has not only adopted a new look and feel, it also utilizes some of the sleek user interface options now available in Lightning.
In this release, admins can place CTU on any Lightning page, add it as a utility item, place it on the user record as a custom link, add it into the navigation for mobile devices, or access it by clicking the link in the AppLauncher, all with a streamlined look and feel.
You will notice that CTU has taken on a larger logo, replaced bulleted instructions with instructions in the search bar, and also has a dynamic search. No need to press return or enter to find a user, simply type their name in the search bar, and as you type, existing users within the search criteria will appear underneath the search bar.
CTU Lightning Page Component
With this release, we are excited to offer Clone This User as a Lightning Page Component. As with any custom Lightning Page Component, you will want to be sure you have set up My Domain.
Place Clone This User on any Lightning page to offer admins, or other support roles, the ability to clone a user directly from a page. No need to go to setup to clone a user from their record or use the link in the AppLauncher. Now you can have CTU on the home page and give any admin quick access to cloning users.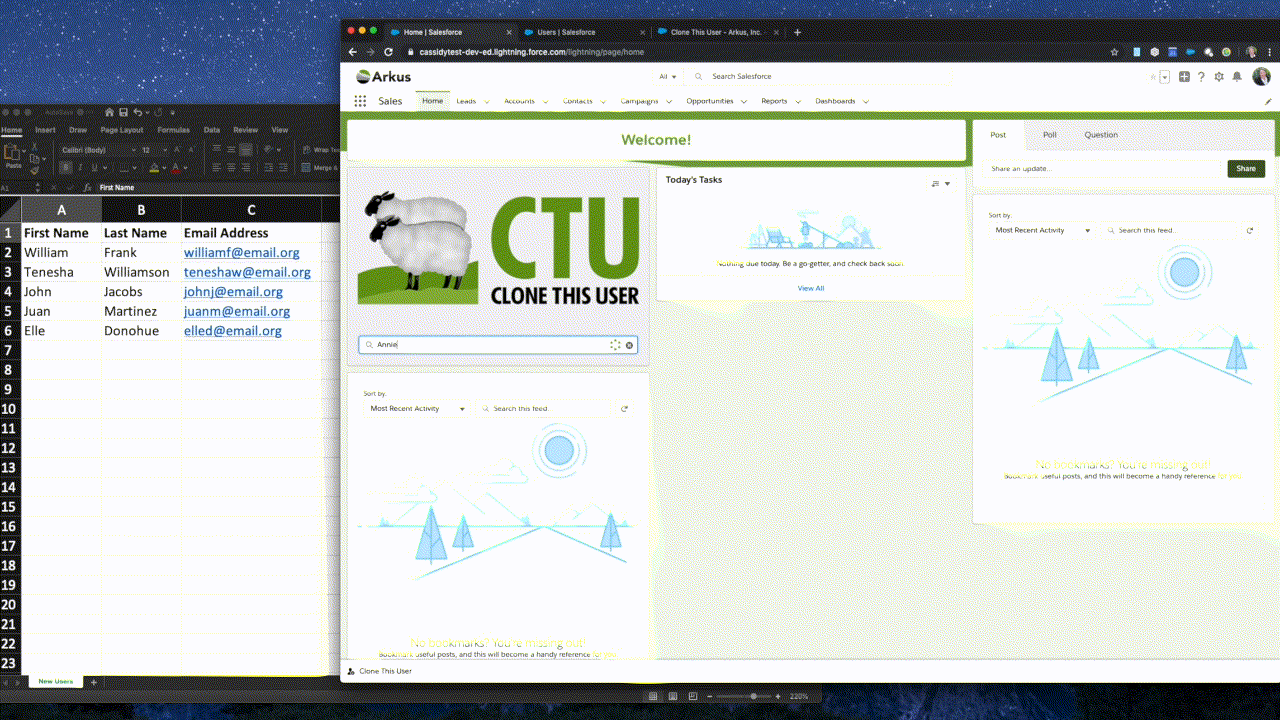 This release allows users to easily clone a new user within the component and keep the entire transaction in one place. When cloning users you can select or deselect whether the new user should have the same permission set assignments, queue membership, public group membership, or permission set license assignments.        
Finally, with this release, you can click the "Clone Another User" button from the success screen to continue adding new users. As with the previous CTU, you can still View Managed Packages in case you need to assign the new user to a managed package that requires a license. All of this taking place conveniently on your Lightning page. 
The most common error encountered is not having enough licenses, so be sure to check the number of available Salesforce licenses before cloning.
CTU Utility Bar Item
You may have noticed how helpful utility bar items are in Lightning, and we did too. We wanted a user to have the option to utilize CTU from anywhere in an org by being able to place CTU in the utility bar. As with any utility bar item, you can name Clone This User anything that makes sense for your organization. You can also select which icon would work best as well.
The look and feel, as well as the steps to clone a new user, are exactly the same in the utility bar as in the page component. Simply search for the existing user in the search bar, and click to enter the information of the new user.
You can also use the pop out function of the utility bar to place CTU next to your list of new users to clone quickly. In this example, you can see how the pop up can be placed directly on a spreadsheet of new users.
AppLauncher, User Record, Mobile
As with the previous Clone This User, our Lightning release also includes the ability to use Clone This User through the link in the AppLauncher, through a custom link on the User record, and from the navigation menu on mobile.  
You can check out the User Guide and Install Guide on the AppExchange for more details on all these features before, during, or after your install. 
Learn more about Clone This User in this blog post by Justin Edelstein. Watch the demo of Clone This User to see some of these awesome new features in action above or head over to the Arkus YouTube Channel to watch it there. As always, you can download CTU for free from the Salesforce AppExchange.
Clone This User creates Duplicates You'll Love! We hope you enjoy the new options to clone users where your org needs. How do you use Clone This User? Let me know in the Trailblazer Community or chat with me @CassidyATX.