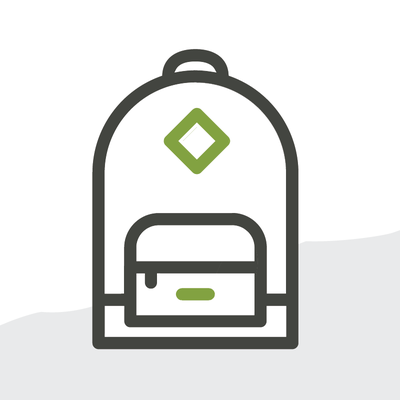 Trailhead for the New Nonprofit Admin - 2020 Edition
A beginner's roadmap for when you are expected to become your organization's Salesforce subject matter expert on the fly.
As a Salesforce Consultant, I am often asked to provide links, cheat sheets, etc. for clients, many of whom are brand new to Salesforce. When I get this request, it is most often because they are being asked not only to learn a new way of working and thinking, they are also being asked to manage this brave new world being created for them. As if that were not enough, they will very likely be asked to teach it to others in the organization after their implementation is done. That's a tall order any way you look at it. 
While I provide training for end-users and administrators alike during the course of most projects, two or three training sessions at the end of implementation is often where learning only begins. At some point, more will be needed and wanted. Different learning styles and scheduling limitations often mean that a group training format is no longer the most cost or time effective option.  
How can we solve this to the best of our ability? The answer is simple. Trailhead. As Salesforce continues to roll out new features and advances the Nonprofit Cloud, new trails are being released too. It's also now possible to learn no matter where you are with Salesforce Go, the mobile Trailhead App. 
The following is a selection of my favorite links to various modules, projects, trails, and other educational content to help you get started with your journey in 2020. I believe these create a solid foundation for any new accidental administrator and members of their team.
General Learning & Reference
This is where to start when the response to the "What is Salesforce?" question is a blank look or a definition of what a sales representative is. Within Trailhead you'll find trails made up of smaller modules and Trailmix collections of trails that you "trek" (i.e. work) through to learn and earn badges. 
Trails are defined by Salesforce as "guided learning paths" and Trailmixes as shareable "custom learning paths you create from your favorite trails, modules, projects, and super badges." The first two trails on this list will walk you through these fundamental elements, the next will help you get started with Salesforce. 
This is an overview of what Trailhead is and how to use it. Learn about badges, playgrounds, and more. 
I used this as the starting point for my admin certification. It will teach you the basics of administration and help you prepare for certification if that is what you are working towards.
Really kick off your Salesforce Admin journey by learning about the Salesforce User Interface (UI) known as Lightning Experience and some of the Salesforce basics, including User Management, Data Management, Chatter, and Reports.
While not a trail, this video series from Salesforce covers sharing settings basics and will go a long way in helping explain the fundamental concept of data security inside Salesforce.  Some trails will include embedded video learning like this. Dive into the Data Security Trail to learn more about sharing settings. This video playlist is arguably the best and most important piece of learning you can have in your back pocket for maintaining your org. It also accounts for a full 13% of the Administrator exam.
Non-Profit Specific Basics
There are many different trails for a new nonprofit admin. Some cover high-level concepts, some get more into teaching technical skills and some have content overlap with others. 
As a nonprofit admin, it will be important for you to practice on the same product that you use normally. This project will show you how to set up a Trailhead Playground (what Trailhead calls a test environment) and practice downloading the Nonprofit Success Pack using the NPSP installer.

Once installed, the next step is to dive into the administration of NPSP. This trail outlines the basics of working with the Nonprofit Success Pack, including a look at the NPSP data model and options for customization and key settings 
What is Nonprofit Cloud? This is the name for the collective suite of solutions Salesforce offers to nonprofits, which includes the Nonprofit Success Pack.  Trek this trail to learn how to manage donors and donations with NPSP. 
Sometimes it's not all about fundraising. Maybe you need to revamp how you are delivering services and programs? This trail will give a launchpad to manage contacts and organizations, connect them to activities and services as well as use the power of data to see the impact you are making with your constituents.

Track and evaluate the impact of your constituent engagement efforts. Learn about campaign hierarchies, campaign members, engagement, and impact.
Continuing the Learning Journey 
Check out this post from on Trailhead 101 for Nonprofits and this one on "Trailhead for Nonprofits - The 2019 Edition" for more trails. There are a number of other useful resources outlined in the post "Where to Go For Help When the Salesforce Administrator is You" that can help you understand the bigger ecosystem resource picture. 
Here at Arkus, we collectively hold over 2,000 badges, and many if not most of us have achieved Ranger status. This is an achievement for those who have earned at least 100 badges. I feel confident that if you give Trailhead a chance that you will get hooked. Not only will you gain many marketable skills. But it can also lead you to new heights in your career. 
Becoming a certified Administrator is only the beginning. I speak from experience having used it to change course and establish a real career part-way through life as a project manager and six times certified admin. In other words, Salesforce changed my life for the better. It can do the same for you.  
What are your favorite resources as an administrator? I would love to hear them. Please feel free to reach out on the Salesforce Trailblazer Community or directly via Twitter @mendi_mendez.