Where to Find Arkus Before, During & After Dreamforce '22
Dreamforce '22 is just around the corner. Come connect with the Arkus team before and after — and during — the reunion event.
Getting ready to head to Dreamforce? Arkies will be there. Our team is showing up in a number of places in San Francisco. Not going to Dreamforce? We'll be showing up online at several Arkus events before and after this reunion week. Join us! Connect with Arkus team in the next few months in these places. 
September Arkus Events Online
Before Dreamforce goes down — there are a few places to connect with Arkus in September. Join us for these upcoming online events. 
A Webinar with FormAssembly & Veevart
How Cleaner Data Empowers Cleaner Water
This webinar aired at the start of September this year but it isn't too late to join a watch party of your own. In this webinar with FormAssembly, we are joined by our client, the water conservation nonprofit River Network, for a look at how their team is increasing their impact with improved event registration and logistics. See what tech tools it takes to run a River Rally and leave with tips to improve your team's event workflow.  Click here to watch the Cleaner Data webinar on-demand.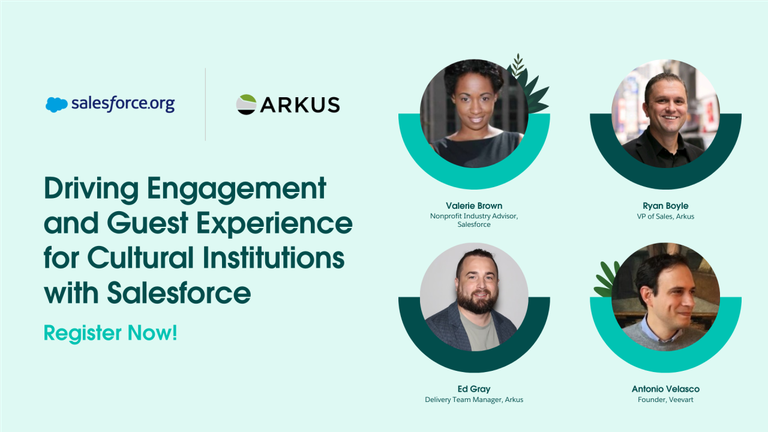 A Webinar with Salesforce and Veevart
Driving Engagement and Guest Experience for Cultural Institutions with Salesforce

Live on Monday, October 3rd at 2 pm EST 
How can museums and arts & culture organization future-proof their guest experience? Join us for this look at how Salesforce can support cultural institutions with holistic relationship management, fundraising and membership, email marketing, advertising, and more. We will also preview Veevart, the ticketing platform for Museums, native to the Salesforce platform. 
Click here to register for the Arts & Culture webinar.
Arkies at Dreamforce '22
A number of Arkies will be in town for Dreamforce. Here are some of the scheduled sessions, salons, and stages where you will find Arkus team members. Come stop by!
Circles of Success: Boost Service Cloud Agent Productivity
Led by Ishrat Bhatti on Tuesday 9/20 from 12:30 - 1:00 pm in the Customer Success Lodge, Marriott Marquis, Yerba Buena Level, Salon 1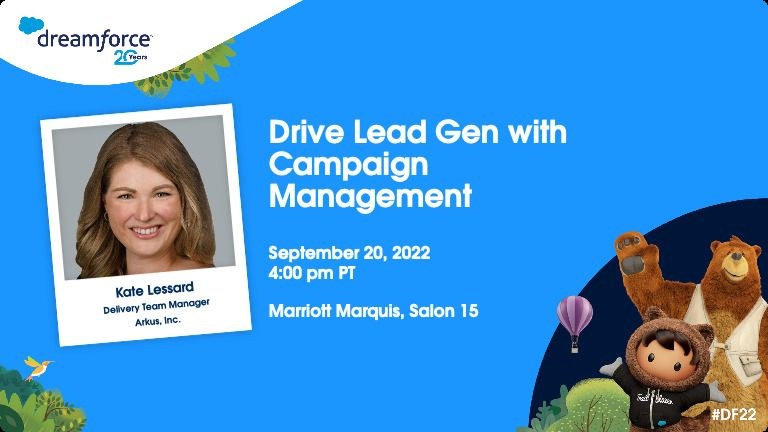 Circles of Success: Drive Lead Gen with Campaign Management 
Led by Kate Lessard on Tuesday, 9/20 from 4:00 - 4:40 pm at the Customer Success Lodge, Marriott Marquis, Yerba Buena Level, Salon 15
Circles of Success: Automate Business Processes 
Led by Ishrat Bhatti on Wednesday, 9/21 from 1:00 -1:40 pm at the Customer Success Lodge, Marriott Marquis, Yerba Buena Level, Salon 15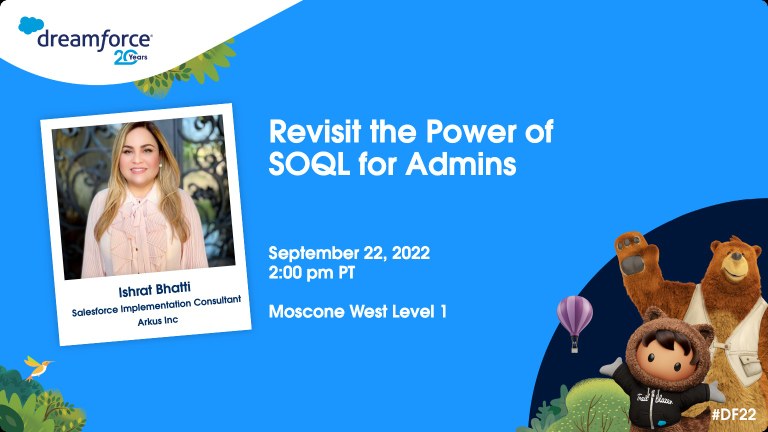 Revisit the Power of SOQL for Admins, with Ishrat Bhatti 
Led by Ishrat Bhatti on Thursday, 9/22 from 2:00 - 2:20 pm in the Admin Theater, Moscone West Level 1 
Connect with Arkies One-to-One
If you are thinking about doing some Salesforce work, looking for an implementation consultant, or are an existing client attending, you can grab some time with members of our team 1:1 too. 
Connect with Cate Howes, Ryan Boyle, or Jon Squicciarini.
More Dreamforce Events We're Excited About  
There are a lot of other awesome events Arkies will be showing up at. Here are a few of our favorites, hosted by our partners. 
Dreamforce Community Fun Run 5k 
Join the Kuhl Kids bright and early Wednesday morning for a fun run starting at 630am.  Click here to register for this event. 
FormAssembly Coffee and Connect
Join the FormAssembly team on Wednesday, 9/21 from 7:30 am - 10:00 am. Click here for more info on this casual get-together. 
Cocktails with Classy
Join the Classy team for cocktails on Wednesday, 9/21: 5-8 PM PT. Click for more info and to register. 
Salesforce Community Sprint
Show up for the Salesforce community on Thursday, September 22, 2022, 10:00 am – 5:00 pm PT for this sprint. Learn more here. 
October Arkus Events Online
Once Dreamforce winds down, and after recovery from the week is complete, join us in October for these online events. The first one is for everyone - the second is exclusively for nonprofit team members.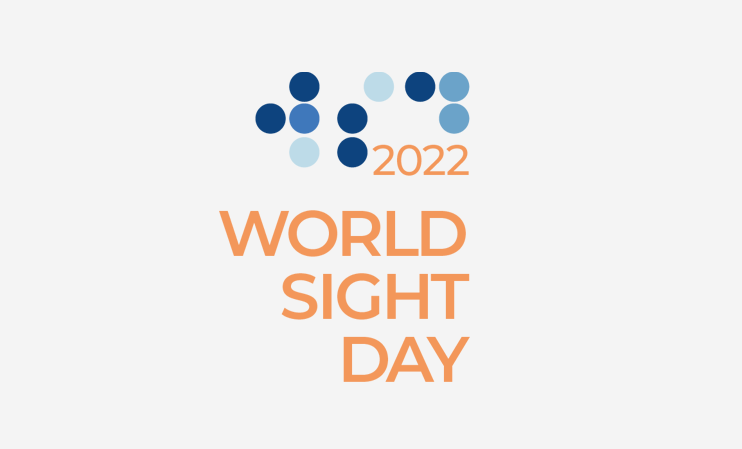 A World Sight Day Webinar with Salesforce
How Visionary Nonprofits Drive Inclusion with Tech
Live on Thursday, October 13th, 2022, at 12:15 pm EST
Join us in celebration of World Sight Day as we gather with several of the world's leading nonprofits working to deliver on missions related to vision and sight for this discussion moderated by Sterrin Bird, Nonprofit Industry Advisor for Salesforce. 
Register to be part of the World Sight Day webinar here. 

Arkus Pro Bono Day Online
October 27th, 2022 
Save the date! Arkus Pro Bono Day is set to return online. We will be hosting a day of workshops and 1:1 sessions online with our team of Arkus Experts. Sign up for our newsletter, keep an eye on our events listing on our website, or follow us on Twitter for more info when registration for this event opens. 
Additional Resources 
What else? Get ready for Dreamforce and recap the things to know to rock the week with this post on 10 tips from 10 years at Dreamforce from Arkus COO Jason Atwood. 
Find recordings from our past events on our events page. Read recaps of past Pro Bono Days right here on the Arkus blog too by searching for Pro Bono day above. 
If you're curious to connect with the Arkus team in person at Dreamforce, come stop by one of these events. Not going to be there in person? Connect with us online too. Find me on LinkedIn, reach out through our Arkus contact us form, and get on the list for the Arkus newsletter in the sign-up form to the right of this page.