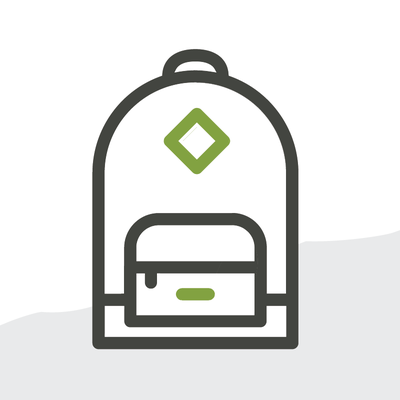 Arkus at Dreamforce 19
Here are the places to find the Arkus team at Dreamforce 19.
Dreamforce 19 is fast approaching, and here at Arkus we're ready to go. Agenda Builder is live, and plans are in place. Below are some of the sessions and events we're looking forward to the most. These are the places where you'll find Arkies, our clients, and our friends. Links for more info about these are events are in green. Come say hello.
Presentations and Sessions
Westin St. Francis, Saskatoon Stage (Grand Ballroom)   |   Wednesday, November 20 from 10:30 AM - 10:50 AM
This year two stories of Salesforce success made possible with Arkus expertise will be featured in sessions. Sit down, put your feet up, take a break from all the walking, and get inspired. In the first session, we will learn about the power of clicks over code to drive innovation with Beth Hale from Youth Entrepreneurs, Inc. and James Bujold from Arkus. 
YE partnered with Arkus to implement Salesforce and drive transformation leveraging no-code configurable Salesforce automation tools and third-party applications including FormAssembly and Conga. Learn how this upgraded experience drives business efficiency, improves customer service, and sets the stage for scalable growth that furthers the Youth Entrepreneurs' mission. Follow Youth Entrepreneurs on Twitter at @YouthEntre to learn more about their awesome work. Click here to find this session with Youth Entrepreneurs in the Agenda Builder. 
Moscone South, Campground, Theater 4   |   Thursday, November 21 from 4:30 PM - 4:50 PM
In this 20-minute theater session with FormAssembly, we'll learn how Eden Reforestation is sowing seeds to generate change and restore our lost forests with the help of Arkus, Salesforce, and FormAssembly.  
Eden made the move this past year to a customized Salesforce org that has revolutionized their workflow. Their new set-up with FormAssembly integration saves hours each week they used to spend on manual and menial work, hours they are now able to spend out on the ground, saving forests and biospheres instead of spreadsheet files at a desk. 
What exactly did they do and how can you too? Find out what the power of partnership plus the smart tech of FormAssembly combined with slick data modeling now makes possible for this team of arborary stewards and the planet we all call home. Learn more about Eden before or after this session by following them @eden_reforest. Click here to find details on this session in the Agenda Builder.
Fundraisers, Events, and More Places We'll Be
Pandora Karaoke, 50 Mason Street   |   Monday, November 18th at 7:30 PM 
Get ready to have a good time supporting a good cause at this awesome event supporting PepUp Tech. Arkus is a proud supporter of PepUp Tech and we're excited to be a part of making this event, and this stellar organization that helps students make their way into the Salesforce and tech spheres, a success. 
465 California Street   |   Wednesday, November 20th at 8 AM
There are a number of great ways to do good during Dreamforce this year. One of the highlights of Dreamforce in past years looks to deliver again this year with a great crowd kicking back in support of another great cause at the Amplify Breakfast. Amplify is "empowering underrepresented voices in the Salesforce.org ecosystem and those who support them to be fearless leaders in technology" and we're proud to be a silver supporter of this event. 
Spaces Mission and 3rd, 95 3rd Street   |  Monday, November 18th from 6:30 PM – 9 PM
You'll find Hayley Tuller from Arkus, and may see more Arkus faces, at this great event. Tickets are selling fast for this fundraiser. Check the linked header above to see if there are any left for the Ladies Be Architects pre-Dreamforce party. 
Hayley Tuller is also a Vetforce Ambassador and you'll find her at a number of Vetforce events during the week, including the invite-only kick-off Vetforce Ambassadors party. If you won't be at there too, fear not, there are a number of other awesome Vetforce events to check out. Make plans to be at the Salesforce Military Panel on How Salesforce Military Trailblazers Give Back or add another awesome session from this list of Military Trailblazer Sessions at DF19 to your agenda. Arkus is proud to be a Vetforce Alliances partner. Read more of Hayley's awesome story here. 
Community Group Leaders Breakfast
Here's one more cool event and place to find Hayley, who is also the community group leader of the Jacksonville Florida Community Group. This event is invite-only too and those in attendance will be other community group leaders as well. Chances are you know about this event already if you're a CGL too. Find more info on the Community Groups here and how to become a leader or join a group.
Starts at the Embarcadero  |  Wednesday, November 20th at 6:30 AM
Join Justin, Jason, and James from Arkus for another awesome race this year. Check out the group on the Trailblazer community for more details and register as spots will sell out or just come on over to cheer.
Salesforce Tower 3rd floor, 415 Mission St.  |  November 20th from 2 - 4 PM
There are two career fairs this year: one for early career job seekers and one for those with more experience. Justin, Scott, and Melinda will be representing Arkus at our booth in the Early Job Seekers Fair. This fair is designed to connect newly credentialed admins, recent grads, and individuals coming into the Salesforce ecosystem at the entry-level with their next great opportunity.
Stop by the Arkus table if you're coming to this and say hi. There is still space as of the posting of this to register if you haven't already. If you won't make it, check out our Arkus careers page for other info on ways to connect with us about joining the Arkus team. Get excited for the career fair with a read of this awesome interview with Samantha Safin from Arkus, where she talks about her journey into Salesforce consulting. 
Volunteering 
Admin Meadow  |  The Whole Week
You'll find Arkies everywhere during Dreamforce, especially in the Admin Meadow. Among them, look for Scott Searle volunteering in the Lightning Experiences booth, Process Automation Booth, and Reports and Dashboards booth, leading the way with demonstrations of tips and tricks to rock all those things. Connect with @ScottTSearle on Twitter to connect in person with him there. 
CloudFocus Weekly Podcast 
And last but not least, Jason and Justin will be podcasting throughout the conference. Catch up with them on Twitter @JustEdelstein and @JasonMAtwood.
If you'd like to connect with Arkus at Dreamforce this year, leave us a note on the Salesforce Trailblazer Community, or send a tweet to me @ktatwd.